business
NJ Transit Says 'Staffing Challenges' Add to Rail Riders' Misery
By
Canceled trains adding to commuter headaches during rail work

Vacations and days off are causing agency to reduce service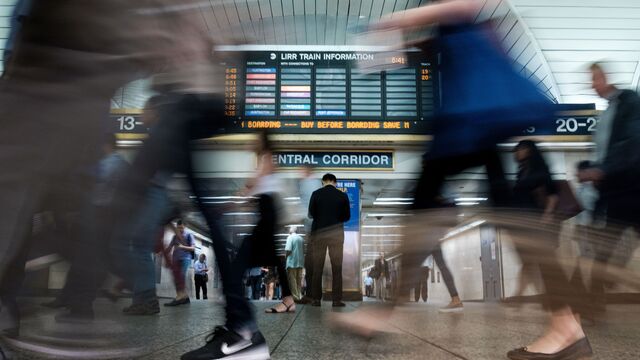 New Jersey Transit is having "staffing challenges" that are adding to commuters' woes, Executive Director Steve Santoro said Wednesday.
Worker vacations and other days off have forced New Jersey Transit to cancel at least 64 trains since July 1, Santoro told a legislative panel investigating its declining safety and service. On July 16 alone, 26 trains were scratched. The next day, the start of the work week, 14 were cut.
Santoro gave no explanation for what Senator Joseph Kyrillos, a Republican from Middletown, called engineers' decision "to blow off work." Union contract rules allow the workers time off, Santoro said. The agency, the nation's third-largest public-transportation system, is working with union officials "to ensure every position is covered," he said.
"Let me assure you that we have a level of rigor in terms of when we schedule engineers," Santoro said.
The cancellations aggravate commutes for New Jersey residents already coping with reduced schedules as Amtrak performs maintenance at New York's Pennsylvania Station through the end of August. Some already are adding an hour or more to their daily commutes because of 25 percent less scheduled service and diversions to subways and ferries, said Senator Bob Gordon, a Democrat from Fair Lawn.
The station, the nation's busiest, handles more than 1,300 weekday trains on 21 tracks for Amtrak, the Long Island Rail Road and New Jersey Transit. Three derailments there have highlighted the need for repairs and upgrades.
Assemblyman John McKeon, a Democrat from West Orange who is co-leading the hearings, said the panel will issue a subpoena July 21 seeking correspondence between New Jersey Transit and Governor Chris Christie's staff. The panel's request in May for the documents, addressing fare discounts during the Penn work period, has yet to be fulfilled, McKeon said.
(
Adds detail about scrubbed trains starting in second paragraph.
)
Before it's here, it's on the Bloomberg Terminal.
LEARN MORE