Murdochs Warn That Delaying Sky Deal Would Hurt U.K. Post Brexit
By
Fox executives say waiting will 'inevitably' defer investment

EY analyst: Fox 'a hostage to the macro political climate'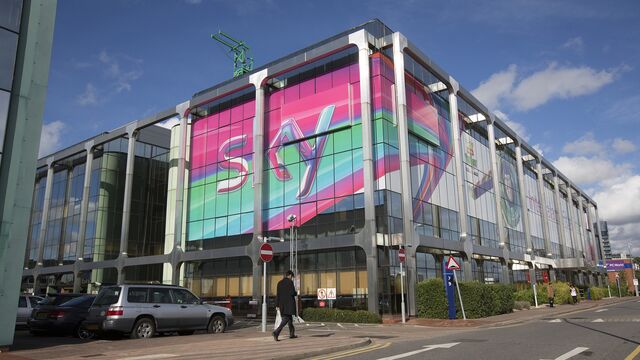 Rupert Murdoch's 21st Century Fox Inc. warned that any delay in approving its 11.7 billion pound ($15.2 billion) acquisition of Sky Plc would slow investment and signal to other companies that the U.K. wasn't "open for business" as the country leaves the European Union.
Fox raised the concerns in a letter to Culture Minister Karen Bradley, who will ultimately decide whether to approve the deal uniting the Murdochs' transatlantic media empire. A spokesman for Bradley, who is under political pressure to stop the deal, said last week that she doesn't plan to take the next step in the process before Parliament goes on summer break Thursday -- potentially pushing a final decision to March 2018.

"Our proposed transaction will be carefully scrutinized by others keen to gauge the government's commitment to creating a climate conducive to investment," Fox co-Chairman Lachlan Murdoch and Chief Executive Officer James Murdoch said in the July 14 letter. They warned that investment decisions will "inevitably need to be deferred" as the regulatory process dragged on.
The letter raises the political stakes for a Conservative government that was weakened in a general election in June. The party, which took a tough line on immigration at the expense of business priorities in its initial stance toward Brexit negotiations, is now trying to woo leaders from commerce as it tries to firm its threadbare hold on power. Prime Minister Theresa May will launch a new business advisory group on Thursday to help mend fences.
Fox's new tone also illustrates just how quickly the script has changed for Fox since December, when the Murdochs proposed buying the 61 percent of Sky not already owned. On a conference call then, Lachlan Murdoch predicted a smooth path toward approval by the end of 2017 with no meaningful concessions. But the disruptive U.K. general election, a drumbeat of sexual and racial harassment allegations at Fox's U.S. networks and pushback from regulators have slowed the deal's progress.
Now the company faces expensive delays and opponents are making an all-out effort to stop the transaction. Bradley, a Conservative Party politician, could later face a judicial challenge from deal opponents if she moves forward without fully weighing the mountain of feedback she received ahead of a deadline last Friday.
"Fox has become a hostage to the macro political situation," said Martyn Whistler, global media & entertainment analyst at EY in London. "The general election weakened the incumbents and emboldened the opposition to such an extent that they're in a better position to challenge any decision."
Any slowdown would cost Fox money -- Sky is on the hook to pay a 170 million-pound dividend to shareholders if the deal doesn't close by year-end. If it fails altogether, Fox must pay Sky 200 million pounds.
In a separate letter this week, lawyers for Fox -- the owner of Fox News, F/X and the 20th Century Fox film studio -- asked Bradley make a quick decision on whether to refer the takeover to the Competition & Markets Authority for an in-depth review that could last up to six months.
Fox's lawyers are also trying to discourage Bradley from backtracking on her preliminary decision in June to restrict any further CMA's investigation to examining the Murdochs' increased market power in U.K. media. Opponents are trying to reopen another line of inquiry, which would allow for the family's corporate-governance failings to be re-explored.
That would open the door for opponents to dredge up the voicemail hacking that doomed a previous attempt to buy Sky in 2011, and evidence from lawsuits and investigations in the U.S. related to harassment allegations at Fox News and Fox Business.
"The government have to be seen to be whiter than white," Whistler said. "That means going through all the steps appropriately and doing so in a very transparent way."
Before it's here, it's on the Bloomberg Terminal.
LEARN MORE