Morgan Stanley Traders Top Goldman's for Second Straight Quarter
By
Fixed-income trading decline was the smallest on Wall Street

Goldman had topped firm in bonds for more than 20 quarters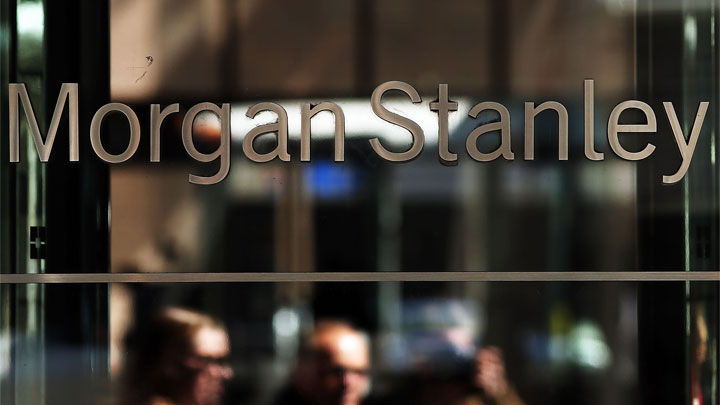 Morgan Stanley's bond traders are 2-0 this year against Goldman Sachs Group Inc.
For a second straight quarter, Morgan Stanley posted more fixed-income revenue than its bigger competitor in one of Wall Street's most hotly contested arenas, reporting the smallest drop among top U.S. investment banks on Wednesday. Equities trading also outperformed Goldman Sachs, as did the firm's return on equity.

Morgan Stanley may have benefited from Chief Executive Officer James Gorman's strategy of scaling back in commodities, selling stakes in businesses after regulatory scrutiny and low returns. That helped during a quarter in which Goldman Sachs, which had topped Morgan Stanley in fixed-income trading for more than 20 consecutive quarters, said it generated the least commodities revenue since it went public 18 years ago. Gorman also overhauled the New York-based bank's fixed-income business in recent years by cutting 25 percent of the division's staff and putting former equities executive Sam Kellie-Smith in charge.
"If you look at the revenue pools in fixed income, I think the decisions we made were the right ones," Chief Financial Officer Jonathan Pruzan said in an interview. "We clearly think the strategy is working. We're at just under 10 percent return on equity for the first half under two very different trading environments."
Morgan Stanley shares rose 2.4 percent to $46.22 at 11:05 a.m. in New York, the biggest gain in the 66-company S&P 500 Financials Index.
The firm's $1.24 billion in fixed-income revenue -- a 4.5 percent drop -- edged out the $1.16 billion that Goldman Sachs reported Tuesday and beat analysts' estimates. Equities trading also exceeded expectations, producing $2.16 billion in revenue, a figure that was almost unchanged from a year earlier.
Morgan Stanley's trading business in the European Union will be moving to a new headquarters in Frankfurt in the wake of the U.K.'s Brexit vote, people briefed on the decision said. EU asset-management operations will shift to Dublin, one of the people said.
'Fragile' Psyche
Investors have been less active because of gridlock blocking the Trump administration's efforts to overhaul the tax code and boost infrastructure spending.
"All of the uncertainties around the administration's new policies that we saw emerging in the first quarter are still out there," Pruzan said. "Investor psyche is pretty fragile" because of that and other concerns like inflation data, he said.
ROE, a gauge of profitability, rose to 9.1 percent from 8.3 percent a year earlier, beating expectations and Goldman Sachs's 8.7 percent figure. Gorman has targeted 9 percent to 11 percent for 2017.
Morgan Stanley's net income jumped 11 percent to $1.76 billion, or 87 cents a share, from $1.58 billion, or 75 cents, a year earlier. That compares with the 77-cent average estimate of 22 analysts surveyed by Bloomberg.
Wealth-management revenue advanced 9 percent to $4.15 billion as markets climbed, compared with the $4.12 billion prediction from Jason Goldberg of Barclays Plc. Investment-banking revenue rose 28 percent to $1.4 billion on higher volumes in equity and debt underwriting, compared with analysts' $1.18 billion estimate.
— With assistance by Yalman Onaran, and Gavin Finch
Before it's here, it's on the Bloomberg Terminal.
LEARN MORE