Morgan Stanley Picks Frankfurt for Its New EU Trading Hub
By and
Bank will move 200 jobs to Frankfurt, 100 to other EU cities

Frankfurt emerging as biggest winner in fight for U.K. jobs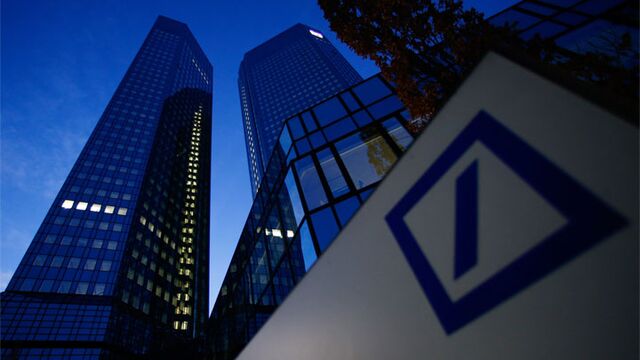 Morgan Stanley has become the latest global bank to pick Frankfurt for its new trading headquarters inside the European Union after Brexit, according to people briefed on the decision.
The firm plans to relocate some of its European broker-dealer business to the German city from London, while moving parts of its asset management operations to Dublin, said one person, who asked not to be identified because the matter is private. About 300 jobs will transfer to various cities across Europe, including Paris, with around 200 going to Frankfurt, the person said.
Frankfurt has emerged as the biggest winner in the fight for thousands of London-based jobs that will have to shift to new hubs inside the EU in preparation for Britain's exit from the trading bloc in 2019. Standard Chartered Plc and Nomura Holdings Inc. are among lenders that have already picked the city for their new EU base. Like Morgan Stanley, most banks are likely to opt for a model that spreads jobs across multiple countries.
Frankfurt, Germany's financial center, offers proximity to the European Central Bank, which supervises EU banks and sets monetary policy for countries that use the euro. The location also provides access to the bloc's most populous country and its biggest economy.
Read more: Where banks are choosing to go a year after Brexit
London could lose 10,000 banking jobs as a result of Brexit, think tank Bruegel estimated earlier this year. The lobby group Frankfurt Main Finance is predicting that Frankfurt could win 10,000 jobs.
Morgan Stanley's move to Frankfurt is provisional and depends on Britain's future trade relationship with the EU, one of the people said.
Before it's here, it's on the Bloomberg Terminal.
LEARN MORE