Germany Summons Turkish Ambassador Over Detained Rights Activist
By and
Gabriel returns from vacation to address 'dramatic escalation'

Merkel spokesman cites 'serious and sad' turn of events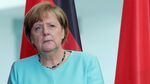 Germany's Foreign Ministry summoned the Turkish ambassador to demand the immediate release of a German human-rights activist, with Chancellor Angela Merkel's spokesman calling the detention a "serious and sad" turn for German-Turkish relations.
Foreign Minister Sigmar Gabriel returned from a vacation to Berlin to respond to the "dramatic escalation" in the actions of Turkish President Recep Tayyip Erdogan's government, ministry spokesman Martin Schaefer told reporters on Wednesday. Merkel on Tuesday called the detention of the activist, Peter Steudtner, and five others "absolutely unjustified."
"He now knows, just as does the government in Ankara, that this is a serious matter to us and that this situation can't be delayed, but rather is extremely urgent," Schaefer said of the Turkish ambassador. He called accusations that the activists are part of a terrorist organization "absurd."
Merkel earlier used uncharacteristically strong language to condemn the latest detention, which follows a list of conflicts between the two nations, including blocked visits by German lawmakers to troops in Turkey, a growing list of jailed journalists and further attempts by Erdogan to squelch free speech.
The six activists imprisoned by a Turkish court, including Amnesty International's director in the country, Idil Eser, have been accused of belonging to terrorist organizations as well as harboring ties with U.S.-based cleric Fethullah Gulen, whom Erdogan accuses of orchestrating a failed coup attempt a year ago.
"To accuse them of terrorist motives is completely unjustified and a transparent attempt to discredit and criminalize those who think differently," Merkel's chief spokesman, Steffen Seibert, told reporters.
Two months before Germany's election on Sept. 24, Merkel is also confronting domestic pressure to stand up to Erdogan. Her Social Democratic challenger, Martin Schulz, told Bild newspaper that the chancellor "cannot simply shrug off" the Turkish leader's actions.
Watch Next: QuickTake: Merkel's Powerful Impact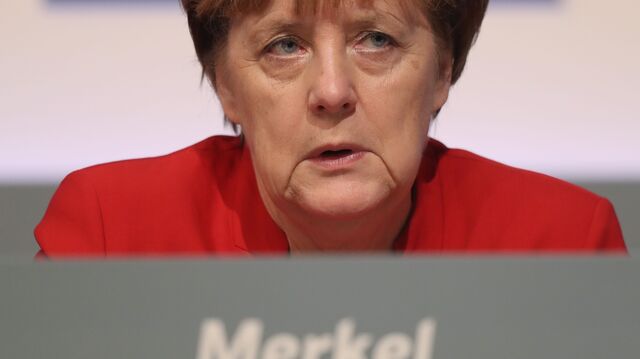 — With assistance by Rainer Buergin
Before it's here, it's on the Bloomberg Terminal.
LEARN MORE