Goldman 'Committed' to Commodities After Worst Quarter on Record
By and
Bank didn't navigate market as well as it had hoped, CFO says

Lender has stuck with struggling business as rivals cut back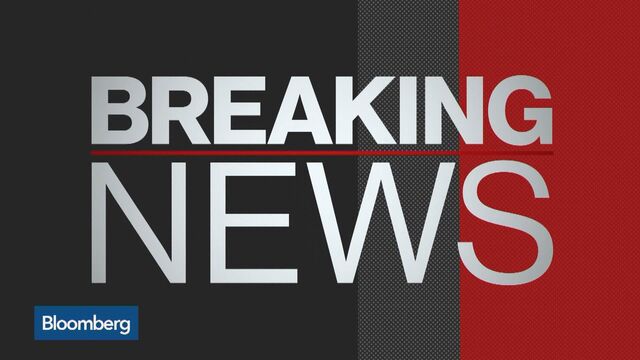 Goldman Sachs Group Inc. had its worst-ever result for commodities in the second quarter but is sticking with the struggling business, Chief Financial Officer Marty Chavez said.
"It was a challenging backdrop for commodities, really challenging on all fronts," Chavez told investors Tuesday on a conference call. The bank "remains committed in every way to help our clients manage their commodity risks."
Goldman Sachs, for decades the leading commodity trader on Wall Street, has been reviewing the business after declining volatility and increased regulatory scrutiny hurt profit. Its commitment to the division in recent years set it apart from competitors Morgan Stanley, JPMorgan Chase & Co., Barclays Plc and Deutsche Bank AG, which cut back or exited commodities trading.
"Out of the 73 quarters that we've been a public company, it was the worst quarter for the commodities business," Chavez said. Poor performance resulted from the "market backdrop" and lower client activity, he said, while acknowledging that "we didn't navigate the market as well as we aspired to or as well as we have in the past."
Goldman's history in commodities stretches back more than three decades to its 1981 purchase of J. Aron, an agriculture and metals trader founded a century earlier to import coffee to New Orleans. The bank's Chief Executive Officer Lloyd Blankfein started his Goldman career at J. Aron dealing in precious metals.

Chavez, asked by an analyst if Goldman lost money in commodities in the second quarter, declined to provide a figure for the business's revenues. 
Like other trading businesses, the commodities unit suffered from sluggish client volumes. But unlike other units, the bank took a hit by failing to properly hedge its positions, according to a person with knowledge of the performance.
While Goldman Sachs's trading desks usually hedge their positions using liquid benchmarks, such as the one pegged to West Texas Intermediate crude oil or the Henry Hub natural gas contract, the two sides of the trade don't always move in lockstep. When the divergence is wide, it can be material, and that's part of what happened in the second quarter, the person said. A Goldman Sachs spokeswoman declined to give more details.
"In making prices to clients, you know, they want to buy, so we sell; they want to sell, so we buy, there's choices there," Chavez said. "And then in the strategies that we employ to manage the resulting basis risk, there's strategies there. And then we step back and at the end observe the results."
Charles Peabody, a banking analyst at Compass Point Research & Trading, said he expected Goldman to keep its commodities business but "in a downsized form." He said the bank may cut its balance-sheet commitment to commodities, the number of staff in the division, and their compensation.
Across the banking industry, commodities trading has been hit in recent years, with combined revenues at major investment banks halving between 2011 and 2016 and falling further this year, according to Coalition Development Ltd., a London-based analytics company. 
Goldman to Review Commodities After Worst Start in a Decade
Goldman's revenues from commodities rose from less than $500 million a year between 1981 and 2000 to a peak of $3.4 billion in 2009, according to a Senate report on U.S. banks' involvement in the commodity markets. Last year, the bank made less than $1.1 billion from the division, a person familiar with the matter earlier told Bloomberg earlier this month -- but still ranked No. 1 among global investment banks.
Before it's here, it's on the Bloomberg Terminal.
LEARN MORE