business
Your Evening Briefing
Here are today's top stories.
Bloomberg News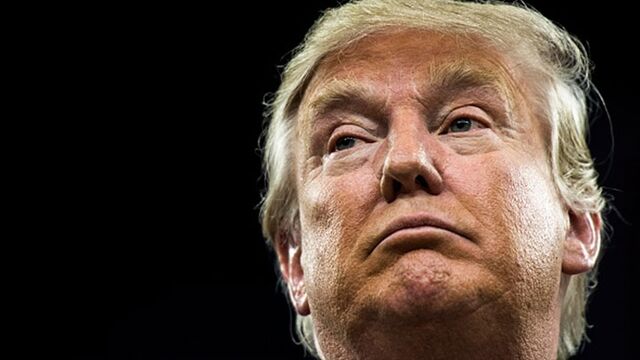 Want to receive this post in your inbox every afternoon? Sign up here.
Almost six months into Donald Trump's presidency, the American public has grown increasingly skeptical that he will deliver on some of his most ambitious campaign promises. Two-thirds don't think he'll succeed in building a wall along the Mexican border during his first term. More than half say he won't be able to revive the coal industry. But, Trump notwithstanding, a majority expect the U.S. stock market to be higher by the end of this year. That's gotta count for something, right? —Megan Hess
Americans feel good about the economy but not so good about Trump. Americans are feeling fairly optimistic about their jobs, the strength of the U.S. economy, and their own fortunes, according to the latest Bloomberg National Poll. That should be welcome news for the president, except for one thing: The public's confidence largely appears to be in spite of Trump, not because of him. Just 40 percent of Americans approve of the job he is doing in the White House, and 55 percent now view him unfavorably, up 12 points since December.
The fate of the GOP's revised health bill. Senate Republicans anxiously awaiting the CBO's analysis of their revised health bill have more time to wait, and debate on a controversial measure expected this week will be delayed because of Senator John McCain's unexpected surgery, which he's recovering from this week in Arizona. McCain's absence would leave Senate Majority Leader Mitch McConnell at least one vote short of the 50 needed to advance the measure.
Trump is planning to shake up his legal team as Russia investigations grind on. The president's long-time attorney, Marc Kasowitz, will likely be eased into a less prominent role within Trump's outside legal team, according to a person familiar with the president's thinking. Separately, Trump is continuing to evaluate what to do with his beleaguered communications team.
"Game of Thrones" spoilers ahead. Sunday night may have been the start of a new season, but the end is in sight for HBO's flagship show and most-watched franchise. Next summer will be its final season, which leaves an open question about a comparable replacement. HBO does have a plan, though — and it's more Thrones.
Auto defaults are soaring. Hasty loans, rapid defaults, even outright fraud: all signs of a classic subprime boom. Only this isn't the U.S. housing market circa 2007. It's the U.S. auto industry circa 2017.
Your complaints about credit card chips have been heard. Inserting your card into a chip reader is an awkward and irritating experience, and payment companies are aware of the problems. There are no easy fixes, but the process should improve gradually, one upgrade at a time, as systems become more standardized. Slow transactions and confusing interfaces will disappear, or retailers risk losing customers to rivals with more seamless checkout experiences.
Working at an Olive Garden can make you a great chef one day. Not all top chefs spent their teenage summers honing skills in the food industry. Here, they share their stories about how terrible, seemingly unrelated summer jobs — from handling crying kids on a Florida amusement park ride to working in a dental lab — taught skills they needed to conquer the restaurant world.
Before it's here, it's on the Bloomberg Terminal.
LEARN MORE