Flynn Plans Defense Fund to Pay Trump Russia Probe Legal Bills
By
Costs for counsel amid probe could reach hundreds of thousands

Campaign has so far only paid Donald Trump Jr.'s legal bills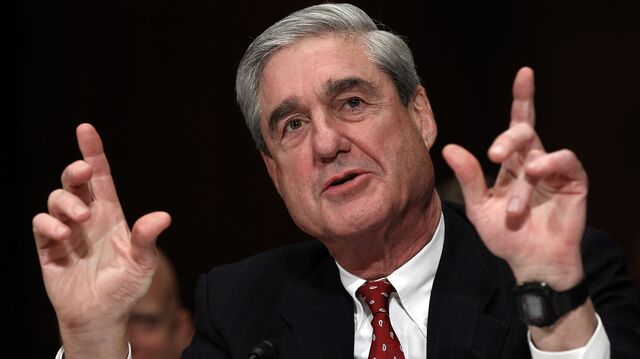 Former National Security Adviser Michael Flynn plans to set up a fund to raise money to pay his legal bills stemming from multiple investigations into possible Trump campaign ties to Russia, according to a person close to Flynn. 

Flynn may become the first associate of President Donald Trump to begin raising money for legal costs associated with the Russia investigation, though others also are weighing how to finance their legal defenses. So far, Trump's campaign organization has only footed legal bills related to the investigation for the president's oldest son, Donald Trump Jr., according to records of expenses through the end of June.
Even if Flynn is never charged with a crime, his legal costs could reach hundreds of thousands of dollars, said William Jeffress, a lawyer with Baker Botts. The tab could easily climb to $1 million for a criminal defense, Jeffress added.
Legal preparations to establish Flynn's defense fund are already underway, said the person close to Flynn.
Flynn, a retired U.S. Army lieutenant general who was a top adviser to Trump's presidential campaign, was forced to resign from his position as White House national security adviser just weeks into the presidency. Administration officials said Flynn misled Vice President Mike Pence about the content of his calls with the Russian ambassador during the transition.
He has since become a focus of an investigation by special counsel Robert Mueller into whether the campaign had any links with Russian attempts to interfere with the 2016 election. Democrats have previously raised questions about Flynn's contacts with the Russian government before the campaign.
"It is mighty expensive to get investigated these days," said Jeffress, who represented I. Lewis "Scooter" Libby during an investigation into a leak that revealed the name of CIA agent Valerie Plame. "The problem here is you have not only the Mueller investigations, but congressional investigations, people who will have multiple subpoena and interviews on multiple subjects. That adds up to a lot of legal work."
Flynn is among more than a dozen former Trump campaign officials and advisers who are at risk of hefty legal costs as the investigations have expanded following Mueller's appointment in May. While the Trump campaign should be able to cover the legal fees for some former staffers or advisers, so far only Donald Trump Jr. has received financial help, in the form of a $50,000 payment to his lawyer, according to election records through the end of June. 
The president hasn't said yet whether he will use campaign funds to pay his legal expenses, and spokesman Mark Corallo declined to comment on the matter. A person close to Pence said he hasn't yet decided how to fund his legal bills other than that the money won't come from taxpayers or his personal political action committee. A half dozen other former campaign officials and associates contacted declined to comment or also said they haven't yet decided on a legal defense fund.
While it may come as a surprise to people who donated to the campaign that their money would be put toward legal bills on the Russia investigations, that would likely be a valid expense if it is related to campaign activities, said Larry Noble, general counsel with the Campaign Legal Center.
The Trump campaign has spent nearly $700,000 on its own legal expenses related to the investigations in the three months ending in June. A high profile figure, like Jared Kushner, could easily have legal bills "well into the six figures" even if he is never charged with anything, said Jeffress.
The Trump campaign isn't short on cash to cover legal costs and has been fundraising for re-election much earlier than past first-term presidents. Trump's three fundraising committees ended June with $22.6 million cash on hand, including $11.9 million in his campaign coffers. Trump raised $13.3 million through the fundraising committees in the second quarter, up from the $12.6 million during the prior three months, according to disclosures released Saturday.
Before it's here, it's on the Bloomberg Terminal.
LEARN MORE