markets
Canada Hawks Help Narrow Yield Gap With U.S. Treasuries
By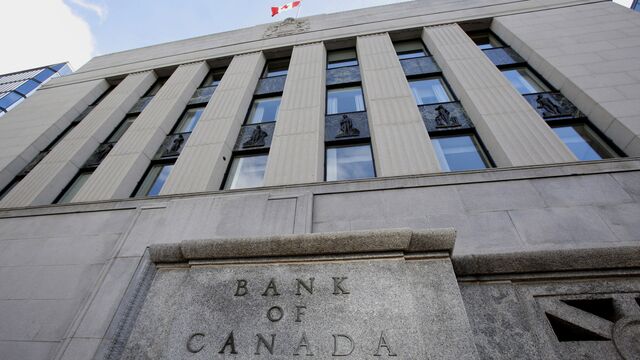 A hawkish shift from the Bank of Canada is fueling a rout in the nation's short-term bonds, narrowing the yield spread with similar-maturity Treasuries to the least since September 2016.
The yield on Canada's two-year government bond has risen 44 basis points since June 12, when central bank officials first signaled plans to tighten policy, while the yield on similar-maturity U.S. Treasuries climbed a mere basis point in the same period.
That shrunk the spread between the two to as little as 15 basis points last week, triggering questions whether the market hasn't gone too far in pricing in the optimism over the state of the Canadian economy and too much gloom in its outlook for its southern neighbor.

"While not in any way denying the hawkish aspirations of the Bank of Canada, maybe the Canadian markets are priced for perfection right now," Eric Lascelles, chief economist at Canada's largest fund manager RBC Global Asset Management Inc., said. "There's been a lot of very strong data and a very hawkish central bank, and some of that is legitimate, but I would budget for some of that to dwindle away perhaps over the next six months or a year and as such my suspicion is that we could see that spread widening again."
Canadian bonds extended their sell-off last week after the Bank of Canada raised interest rates, surprising investors with an outlook assuming the country's output gap will close earlier than previously forecast and calling a recent downturn in inflation "mostly temporary." While Fed chair Janet Yellen stuck to the Fed's outlook for gradually rising inflation that would support additional hikes in their policy rate, a U.S. consumer price index report on Friday showed continued weak pricing power in June.
Investors are more eager to price in tightening from the Bank of Canada than the Fed even as the U.S. economy is at a more advanced stage of the economic cycle with lower unemployment, higher inflation and higher wage growth, according to Andrew Kelvin, a senior fixed-income strategist at Toronto-Dominion Bank.
"Markets are either too pessimistic on the Fed, or too optimistic about the Bank of Canada," Kelvin wrote in a note on Friday. "And either way, it implies that the front-end of the Canadian curve will outperform versus Treasuries over the medium-term."
(
Updates markets in paragraph 2.
)
Before it's here, it's on the Bloomberg Terminal.
LEARN MORE