U.S. to Appeal Hawaii Judge's Travel Ban Ruling Before Ninth Circuit
By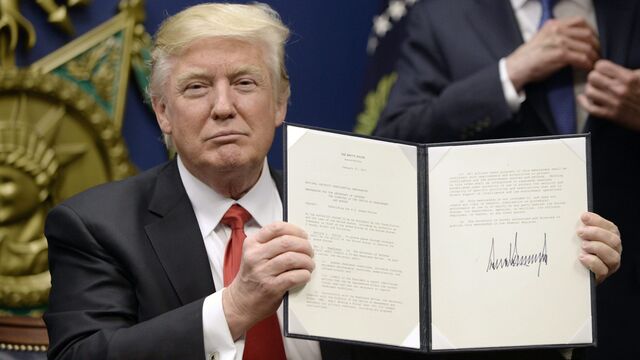 The U.S. Justice Department filed notice that it's seeking review by the San Francisco-based federal appeals court of Thursday's ruling by a Hawaii judge that the Trump administration didn't conform with the Supreme Court's instructions in rolling out its temporary travel ban.
"Once again, we are faced with a situation in which a single federal district court has undertaken by a nationwide injunction to micromanage decisions of the co-equal executive branch related to our national security," Attorney General Jeff Sessions said Friday in a statement. Sessions vowed to take the matter back to the Supreme Court.
Before it's here, it's on the Bloomberg Terminal.
LEARN MORE