business
Fox-Sky Bid Approval May Go to 2018 as U.K. Mulls Next Step
By and
Six-month CMA review may not be started until September

Culture Secretary Bradley needs time to evaluate feedback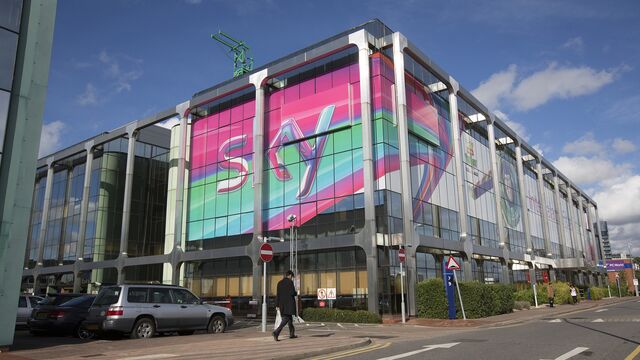 Rupert Murdoch may have to wait until at least March 2018 before finding out whether the U.K. government will allow his 21st Century Fox Inc. entertainment company to buy the rest of Sky Plc.
U.K. Culture Secretary Karen Bradley does not plan to make a decision on whether to send the 11.7 billion-pound ($15.2 billion) deal for a deeper regulatory review before Parliament goes on recess next week, according to a spokesman. That would likely push the start of the six-month process to September, when Parliament returns. Bradley needs time to evaluate public feedback on the deal before making a decision, the spokesman said. A separate spokesman said the department hasn't yet made a final decision.

Opponents of the deal have flooded Bradley with criticism of Murdoch's plans to unite his media empire across the Atlantic, and demanded a wider review that would pore over corporate-governance failings at Fox News and voice-mail hacking at his U.K. newspapers. Bradley said on June 29 that she expected to seek a Competition & Markets Authority investigation but on narrower grounds, assessing only whether the deal gives the Murdoch family too much influence over U.K. media.
Should her ruling be challenged, the U.K. government could be forced to defend its decision in court. That possibility puts pressure on Bradley to carefully weigh the feedback she will receive through a comment period that ends Friday, leaving her only four working days before Parliament goes on summer break July 20.
It would be "amazingly efficient" for Bradley's department to come to a decision on sending the deal to the CMA before the summer recess, said Alice Enders, head of research at Enders Analysis.
Sky shares dropped 0.5 percent on Friday, following a decline of 2.1 percent Thursday after people familiar with the matter said Fox wouldn't propose any further concessions directly to Bradley, thereby making a CMA review more likely.
The representations received by Bradley's Department of Digital, Culture, Media and Sport include the threat of a legal challenge from Avaaz, a political advocacy group. It argues the CMA probe should also examine Fox's commitment to broadcasting standards, which could open the door to a re-examination of how Fox has handled claims of sexual harassment and racial discrimination at its channels in the U.S., as well as the phone-hacking scandal that derailed a previous bid for Sky in 2011. Telecommunications watchdog Ofcom cleared Fox on those grounds in a report last month.
"We feel Ofcom let the Murdochs off the hook on broadcasting standards, so we are readying a legal challenge if Karen Bradley makes the same mistake," said Alex Wilks, campaign director at Avaaz.
'Fundamental Failure'
Opposition comes from across the U.K. political spectrum. Former Labour leader Ed Miliband, prospective Liberal Democrat leader Vince Cable, Labour Peer Charles Falconer and Conservative MP Ken Clarke wrote to Bradley jointly on Friday saying that Ofcom's analysis of the bid had been flawed and didn't adequately consider the relevance of corporate failure at Fox News and News International to the broadcasting standards ground.
This was a "fundamental failure on the part of the regulator" and constitutes an error "sufficiently serious to be open to judicial review" if Bradley decides not to refer the deal to the CMA on grounds of broadcasting standards, they said.
"The criticism of the independent regulator and repeated efforts to politicize the quasi-judicial process are deeply disappointing and surprising," Fox said in an emailed statement Friday. "21CF remains committed to continuing to engage constructively with the regulatory process. Our investment in Sky underscores our profound confidence in the future of the U.K. as a global hub for creativity and in light of the transaction's benefits to the U.K. creative economy we would welcome a timely decision."
A Sky spokesman declined to comment.
"We carried out detailed, evidence-based assessments, examining both broadcasting standards and media plurality aspects of the proposed takeover," Ofcom said in a statement. "The Secretary of State will now decide on next steps."
A CMA review typically lasts 24 weeks, but can be extended to 32 weeks. Bradley has vowed to inform Parliament of her decision on a referral before releasing it to the public.
Any delays to the beginning of the CMA probe would be an inconvenience for Fox as they would further push back the potential date of the deal's closing. If the deal isn't completed by Dec. 31, Fox is obligated to pay Sky shareholders a dividend of 10 pence per share. The payout would total more than 170 million pounds, based on the number of shares outstanding. Fox is liable for an additional fee of 200 million pounds if the deal fails to close.
— With assistance by David Hellier
(
Updates with Fox statement in tenth paragraph.
)
Before it's here, it's on the Bloomberg Terminal.
LEARN MORE