Barclays in Talks to Extend Dublin EU Base on Brexit Uncertainty
By
Firm cites 'absence of certainty' on U.K.-EU financial deal

CEO Jes Staley met Irish Prime Minister Leo Varadkar July 10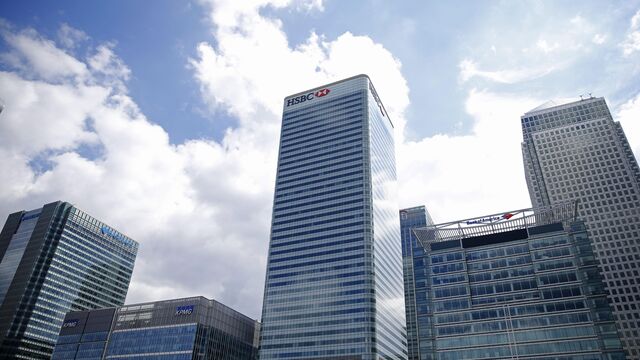 Barclays Plc is in talks with Irish regulators to expand operations in Dublin as it activates plans to preserve access to European Union markets, as Brexit negotiations drag on with no financial-services deal in sight.
Follow @Brexit for all the latest news, and sign up to our daily Brexit Bulletin newsletter.
Chief Executive Officer Jes Staley and Helen Keelan, chairman of Barclays Bank Ireland, met the country's Prime Minister Leo Varadkar in Dublin on Monday, the lender said in a statement on Friday. Barclays said that while it "remains confident of continued deep inter-linkages" between the U.K. and EU, its priority is to minimize disruption for clients.
"In the absence of certainty around the timing and composition of an agreement, we intend to take necessary steps to preserve ongoing market access," Barclays said. The bank's Irish subsidiary, which already holds an EU license, "provides a natural base and we are engaging with our regulators in discussions to extend its activities."
More than 12 months after Britain voted to leave the EU, the world's biggest lenders have started to shift their London-based investment-banking activities to offices inside the trading bloc, fearing a "cliff edge" Brexit, whereby all market access ends after two years of negotiations. The Bank of England asked all international financial firms in the country to submit their "worst-case" Brexit plans by today, spelling out how they would deal with losing all passporting rights for financial products.
Bloomberg News reported the bank's intention to move as many as 150 staff to Dublin as part of post-Brexit contingency plans, as well as its discussions with regulators, on Jan. 26.
Read More: Barclays Said to Pick Dublin as EU Headquarters after Brexit
Banks, investors and insurance companies are seeking a multi-year transition or standstill period for financial services, whereby the status quo is maintained to allow them to move operations and rewrite contracts. No indication of such an accord has yet emerged from the nascent Brexit discussions.
The tone of comments from the British financial world indicates growing concern that time is of the essence and negotiators need to start making progress as the deadline ticks away.
"Early agreement on transition is the single most important thing for the industry," Barclays Chairman John McFarlane said last week. "It is where we should apply the strongest political pressure."
Ireland has been seeking to lure banks based in Britain by presenting itself as a low-tax, English-speaking location with similar laws, regulations and "passporting" rights, enabling them to sell services across the EU.
However, Frankfurt is emerging as the biggest winner of the Brexit vote. Standard Chartered Plc, Nomura Holdings Inc., Sumitomo Mitsui Financial Group Inc. and Daiwa Securities Group Inc. have all said they've picked the city as their EU hub in recent weeks. Citigroup Inc., Goldman Sachs Group Inc. and Morgan Stanley are weighing a similar move.
Before it's here, it's on the Bloomberg Terminal.
LEARN MORE