Your Evening Briefing
Here are today's top stories
Bloomberg News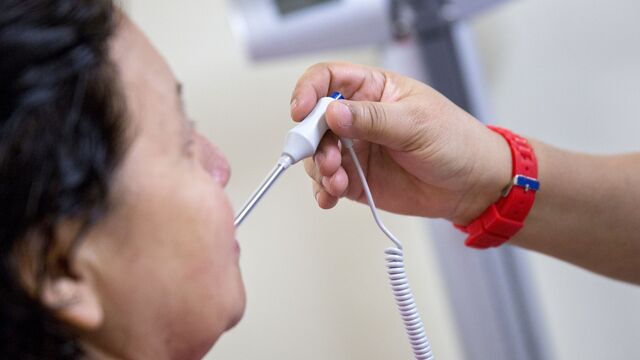 Want to receive this post in your inbox every afternoon? Sign up here.
Senate Republicans unveiled their latest attempt to score needed votes for the embattled health-care bill. The revised plan includes an extra $70 billion to stabilize insurance exchanges and scraps earlier plans to repeal Obamacare taxes on the wealthy. Another addition? Hundreds of millions of dollars in federal funding that only one state qualifies for. Hint: it has glaciers, a border with Canada, and a senator who is holding out her vote.—Katie Robertson
CBO finds Trump's budget doesn't balance like the White House said. President Trump's proposed budget wouldn't balance within 10 years, contrary to the White House's claim, the nonpartisan Congressional Budget Office said Thursday. The CBO sees much smaller revenue due to slower economic growth. Fed Chair Janet Yellen was also skeptical of the administration's ability to reach its proposed 3 percent annual growth: "I'd love to see it."
New Lloyd, same Goldman. The Goldman Sachs CEO survived the financial crisis and cancer. Now in his 12th year as the bank's leader, Lloyd Blankfein is pushing a bold commitment to trading and risk-taking that's out of favor across much of Wall Street.
Trump says "most people in politics" would have agreed to the Russia meeting. Speaking at a news conference alongside French President Emmanuel Macron in Paris, Trump described his son's meeting last year with a Russian lawyer as uneventful.
China's jailed Nobel Peace Prize-winner Liu Xiaobo dies. Liu, the 61-year-old author jailed for advocating an end to one-party rule, died from complications relating to cancer after an international push failed to secure his treatment overseas.
Facebook plans to unveil a cheaper Oculus VR headset. The company is trying to turn its Oculus Rift headset into a mass-market phenomenon, unveiling a $200 version later this year that it is betting will popularize virtual reality the way Apple did the smartphone.

Who gets more out of marriage – women or men? In many long-married couples, it seems husbands are getting the better end of the deal, according to a recent study. That's consistent with other research showing older men tend to be more satisfied with their marriages than women.

Huntsman brings its Savile Row style Stateside. It's wonderful what a bit of suiting can do, or at least that's what Belgian financier Pierre Lagrange is hoping to convince Americans. Bespoke foreign tailors have undertaken yearly tours of the U.S. since the 1800s, but Lagrange took the unprecedented step of establishing a permanent home away from home when he opened a Huntsman outpost in Manhattan last year.
Before it's here, it's on the Bloomberg Terminal.
LEARN MORE