business
U.S. Proposes Deep Cuts to Some Drug Payments Under Medicare
By
Changes would impact drugs reimbrused under 340B program

Trump administration has promised to tackle drug costs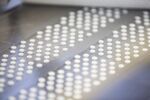 The U.S. Medicare program on Thursday proposed deep cuts to how much it reimburses hospitals to buy drugs under a policy that gives some health facilities access to cheaper medicines.
The proposal, released today by the Centers for Medicare and Medicaid Services, would change the rate paid to hospitals for drugs under what's known as the 340B program. The  program gives hospitals who serve many poor patients access to deep discounts on some drugs. The new proposal would significantly cut the payments hospitals receive for those medications.
"Medicare would essentially be clawing back most of the discount from hospitals, (without any impact to payment made to drug manufacturers)," Michael Newshel, an analyst with Evercore ISI, said in a note to clients.
Senior Savings
While the proposal would affect about half of all U.S. hospitals, for-profit chains such as Tenet Healthcare Corp. and HCA Healthcare Inc. wouldn't feel any impact, because they don't qualify for the discount program, Newshel said.
"Today's announcement is a significant step toward fulfilling President Trump's promise to address rising drug prices," Health and Human Services Secretary Tom Price said in a statement. "Medicare would pay hospitals for drugs purchased through the 340B discount program at a price more consistent with the actual cost hospitals and other providers pay to acquire those drugs. Seniors would see those savings passed on to them in the form of lower copays."
The changes would cut seniors' drug costs in Medicare by $180 million a year, Price said.
Currently, hospitals are reimbursed for the drugs at their average sales price, plus 6 percent. The proposed rule would pay average sales price, minus 22.5 percent. The proposal would selectively hurt hospitals serving the poor, said Tom Nickels, executive vice president of the American Hospital Association.
"It is unclear why the administration would choose to punitively target 340B safety-net hospitals serving vulnerable patients, including those in rural areas, rather than addressing the real issue: the skyrocketing cost of pharmaceuticals," he said in a statement.
The government said it would look at whether there should be exceptions to the new proposed rates, according to a fact sheet describing the program.
— With assistance by Zachary Tracer
(
Adds comments from analyst and hospital association starting in third paragraph.
)
Before it's here, it's on the Bloomberg Terminal.
LEARN MORE