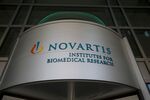 A medicine that transforms human immune cells into something that hunts cancer, seemingly eradicating it in weeks in some patients, sounds more like wishful thinking than an actual drug. 
But a Novartis AG medicine that does just this was unanimously recommended for approval by an FDA panel of experts on Wednesday. It will likely be available within months for children and young adults with a hard-to-treat blood cancer.
Novartis shares jumped on the vote, as did those of other drugmakers working on this new class of drugs, known as Car-Ts. But as much as the FDA panel's decision was a milestone in cancer treatment, it also highlighted the fiendish complexity of these medicines and their business prospects.

Many drugs can be made for pennies. That, plus high prices, helps explain why biopharma operating margins more closely resemble those of investment banks than of many other manufacturers.  

And Car-T drugs are Maybachs compared to the Kias sold by other drugmakers: They are made to order and extremely expensive. Patients for these drugs have their blood drawn and cells extracted and modified to make personalized medicine that must be tested, shipped and injected back into the patient. Novartis hopes to get the whole process down to 22 days, but isn't there yet.
Car-Ts are potentially curative for patients with no other options. But these are patients for whom days and weeks matter. As the medicine is made on an individual basis, different batches of the medicine could potentially vary in terms of effectiveness. 
Such issues are unlikely to derail FDA approval, but they should create commercial anxiety. If drugmakers can't deliver these medicines at scale, and if doctors can't rely on rapid delivery or a consistent product, then it will dramatically slow uptake of these drugs.  
Then there are the side effects: These drugs can create potentially deadly fevers requiring lengthy stays in intensive care. Such a severe reaction occurred in 47 percent of patients Novartis treated in its Phase 2 trial. Competing medicines have led to several deaths related to brain swelling. Potential long-term issues are still unknown. It may take time for doctors to feel comfortable using these medicines, and there's a chance real-world results won't measure up to those in a tightly controlled clinical trial, changing the risk-reward calculus for many patients.
Yet sales estimates for Novartis's drug and other Car-T's suggest Wall Street analysts believe these drugs will be broadly embraced: 

That's a risky assumption. On top of everything already mentioned, there's the price to consider. 
Small patient populations, manufacturing expenses, and the fact that these are ideally one-time treatments mean these medicines may set a new pricing bar for cancer drugs, with price tags of $500,000 or more per year, a cost matched only by some rare-disease drugs. 
That will cause sticker shock for insurers, which may set up roadblocks to the use of these drugs -- particularly as drugmakers inevitably push to expand them into multiple cancers and beyond the sickest patients. But such expansion will be necessary to meet lofty sales expectations. 
There is absolutely a path to success for these medicines. A member of the FDA panel called Novartis's drug the most exciting thing he'd seen in his lifetime. Other options available to patients -- intensive chemotherapy, radiation, and bone-marrow transplants -- are no cakewalk in terms of side effects. Doctors may be willing to accept the risks of Car-Ts.
Still, while these drugs represent an extraordinary scientific achievement, it will take an extraordinary business achievement -- and a long time -- for their financial impact to match the hype. 
Before it's here, it's on the Bloomberg Terminal.
LEARN MORE