politics
China Says Imports From North Korea Fall as Sanctions Enforced
Bloomberg News
Exports rise nearly 30 percent, driven by textiles, data show

Total first half trade increases to $2.55 billion: Customs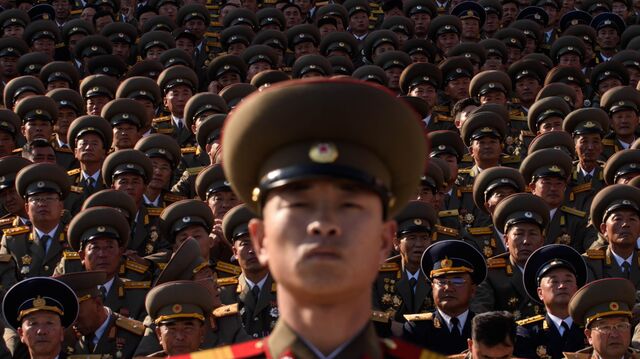 China is buying less from North Korea as it implements United Nations sanctions aimed at reining in the nuclear ambitions of Kim Jong Un, according to a customs official.
Imports fell 13.2 percent to $880 million in the six months to June 30 from the same period a year earlier, the customs bureau said Thursday.
"China has always been strictly abiding by the UN Security Council resolutions and related laws to impose sanctions on North Korea," Huang Songping, spokesman for the General Administration of Customs, said at a briefing in Beijing.
China is under pressure from the U.S. and others to show it is complying with UN sanctions designed to put an economic squeeze on Kim's weapons programs.
U.S. President Donald Trump said on July 5 that China hadn't done enough to pressure its neighbor, after Pyongyang successfully tested its first intercontinental ballistic missile. Still, after meeting with President Xi Jinping on the sidelines of the Group of 20 summit on July 8, Trump tweeted they'd had had an "excellent" meeting on trade and North Korea.
To read about the options for dealing with North Korea, click here
China's exports to North Korea rose 29.1 percent in the first half of 2017, driven by consumer goods such as textiles that aren't on the sanctions list, Huang said. Total trade increased 10.5 percent to $2.55 billion during the period.
"China has been constantly executing the UN Security Council resolution in a comprehensive, precise, earnest and strict way," Huang said. Imports have fallen since March, when they declined 36.5 percent, he said. They slid 41.6 percent in April, 31.6 percent in May and 28.9 percent in June.
China's imports of coal totaled 2.68 million tons in the first half of the year, down 74.5 percent from the previous year. Those imports all came before Feb. 18, an illustration of how China has enforced sanctions, Huang said.
The UN sanctions allow trade in items considered "exclusively for livelihood purposes." Since the July 4 ballistic missile test, U.S. Ambassador to the UN Nikki Haley has been pushing for fresh measures that may include further curbs on China's trade with North Korea.
Secretary of State Rex Tillerson said China's cooperation on North Korea was "uneven" when he spoke to lawmakers in mid-June, saying U.S. officials were concerned about actions by both the government and other entities in China.
On June 30, the U.S. took steps to penalize a Chinese bank, a Chinese shipping company and two Chinese citizens it claimed worked to help North Korea evade sanctions.
— With assistance by Miao Han, and David Tweed
Before it's here, it's on the Bloomberg Terminal.
LEARN MORE