Yellen 'Sitting on Cash' Quip Hits Home as Capex Outlooks Stall
By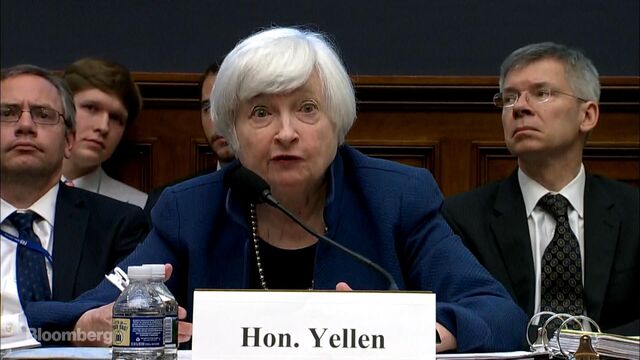 In testimony that otherwise didn't address equity markets, Fed Chair Janet Yellen did touch on one hot-button issue for stock investors: how corporate executives use their cash.
"For many years American companies have been sitting on a lot of cash and have been unwilling to take on spending on plants and equipment on the scale of what we'd ideally like to see," Yellen said.

It seems that scale may be falling short of Wall Street's hopes as well. After jumping to the highest level in 18 months following the election, analyst expectations for capital expenditures by S&P 500 companies have flat-lined. That's happened as trailing 12-month spending fell to $69 per share, the lowest since 2012.
Capital spending estimates jumped more than 10 percent in the months after the U.S. election, peaking in March at an expected $78 per share over the next 12 months. The estimate has dropped since then, mirrored by sliding readings in the NFIB small business optimism index.

Other Fed surveys suggest similar pauses in capex outlooks. The Empire State manufacturing index, Chicago Fed and Philadelphia survey of capital spending all have dipped from highs reached earlier this year.
Quotes from this Article
Before it's here, it's on the Bloomberg Terminal.
LEARN MORE