business
Deal of the Week: Culture Matters
Buying a company is like making a relationship work.
By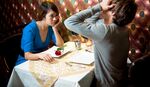 Culture seems like a soft, intangible byproduct of mergers and acquisitions. Synergies. Tax efficiencies. Accretion. Those are empirical. That's what drives Wall Street and gives jobs to investment bankers and lawyers. But culture matters to employees, much more than financial engineering. When Trello co-founder Michael Pryor had to decide to sell his enterprise software company to Atlassian earlier this year, his decision centered around cultural fit. Atlassian president Jay Simons and Pryor recount to host Alex Sherman the ways they were convinced an acquisition was right for both companies.
Before it's here, it's on the Bloomberg Terminal.
LEARN MORE