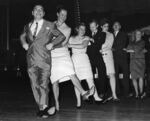 Investors betting the People's Bank of China will loosen its purse strings again might want to take a look at China Construction Bank Corp. After all, that's the binary logic mainland investors use.
Through the Hong Kong-Shanghai stock connect, money managers from China are making their presence felt, especially in bank shares. In 2016, more than 35 percent of net capital inflows into Hong Kong went to the so-called big four: Bank of China Ltd., Industrial & Commercial Bank of China Ltd., China Construction Bank and Agricultural Bank of China Ltd.
Traders' enthusiasm waned somewhat last month, but on Tuesday, bank stocks bounced back, with CCB's Hong Kong-traded shares rallying as much as 4.4 percent and ICBC closing 3.1 percent higher, its biggest one-day gain since May 2016. Both extended that advance in early Wednesday trading.
Beijing adding liquidity via open-market operations for the first time in 13 days probably helped.
CCB is by far the most favored bank equity play. In the second half, flows from China to Hong Kong into CCB accounted for almost a quarter of the stock's total turnover, propelling the shares to a full-year gain of 12.4 percent, versus 0.4 percent for the Hang Seng Index. Of all the southbound money that flowed into the big four during the six-month period, half went to CCB.
There's no magic science behind any of this.
Mainland investors are buying CCB because of its large weighting in Hong Kong's benchmark index, even though the lender is smaller than ICBC in both market capitalization and revenue. CCB's valuation, earnings multiple and dividend yield are comparable to peers.

That's not to say mainland investors are blind to risks.
China's largest banks haven't traded above book value for about two years. Everyone is aware that they probably will look to place new shares when valuations improve.

Beijing, meanwhile, has stipulated that state-owned entities can't sell themselves cheap, or below book. So investors are quick to take a profit, and CCB remains a volatile, range-bound trade.
Simple as that.
Before it's here, it's on the Bloomberg Terminal.
LEARN MORE