markets
BlackRock Sees Canada Stocks Rebounding After Rate Increase
By
Sees value in energy as oil prices stabilize at lower levels

Financials attractive given geographic reach, global growth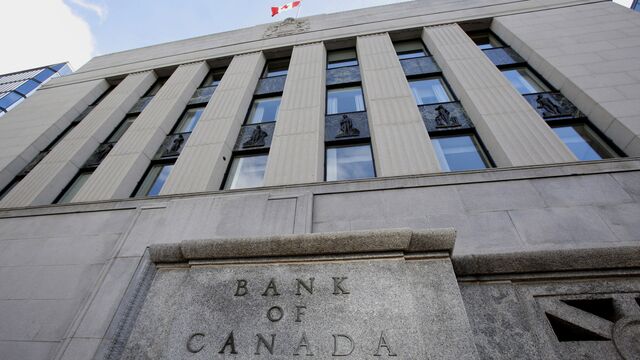 The Bank of Canada's first interest-rate increase since 2010 is confirmation of an improving economy and better conditions for equities, according to the world's largest money manager.
A strengthening economy makes it more likely that estimates for corporate earnings will rise, Kurt Reiman, BlackRock's chief investment strategist for Canada, said in a phone interview Wednesday. He recommends buying energy stocks if oil continues to stabilize at lower levels, and financial stocks given the banks' broad geographic exposure in a stronger global economy.
"It's enough of an economic expansion to feel comfortable about the earnings backdrop, which is rather one of upward revisions than downward revisions," he said.
The view is a shift from Reiman's previous pessimism about local prospects, and is bolstered by the Canadian market's underperformance this year that leaves it ripe for a rebound. While gross domestic product is growing at the fastest pace among developed markets -- and the Bank of Canada on Wednesday said it will probably continue to grow above potential -- the benchmark stock index is among the world's worst performers this year.
Forward price-to-earnings measures indicate that Canadian stocks stand at one of the cheapest levels compared to U.S equities since 2004, which does not imply continued underperformance for the Canadian market, said Reiman, "rather the opposite."
'Slow, Steady Grind'
The Bank of Canada's tightening also supports BlackRock's outlook that bond yields will face increased pressure in the coming months.
Rate hikes are not "the end of the world" for fixed income investors who have been "adequately prepared" for the prospects of higher interest rates, said Reiman, but they have to be active and tactical moving forward. To minimize damage in an environment of rising interest rates, fixed income investors should consider shortening their portfolio duration, said Reiman, citing potential opportunity in corporate credit, emerging market bonds, and inflation-protected securities.
He sees a "pretty good chance" that Governor Stephen Poloz will raise interest rates again in October based on the central bank's forecast that Canada's output gap will close by the end of 2017, earlier than previously projected. Overnight index swap traders are pricing in at least one more rate-increase this year.
Reiman added that the Canadian dollar's recent rally will "mellow out," echoing the view of some of the currency's most-accurate strategists. The currency has gained 4.8 percent in the past month, the most among 31 major currencies tracked by Bloomberg.
The growth of the Canadian economy will be "a slow, steady grind," Reiman said. "But it's still going to be a recovery and I think that's the overriding message."
— With assistance by Chris Fournier
(
Updates with Reiman's comments on bonds and currency from 6th paragraph.
)
Before it's here, it's on the Bloomberg Terminal.
LEARN MORE