Finance
The Next Job Humans Lose to Robots: Real Estate Appraiser
Advances in big data at Zillow and elsewhere are helping automation creep into knowledge-based professions.
By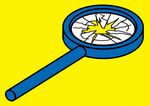 Twenty-five years ago, Brian Weaver was told at a seminar that the real estate appraisal profession would be killed off by technology in five years. It didn't happen. But he now thinks the forecast wasn't exactly wrong—just early.
Weaver today works at the appraisal licensing board in Illinois. Appraisers size up the value of a home before a lender gives the buyer a mortgage. He says a reckoning has arrived for the industry, which employs about 73,000 mostly college-educated people in the U.S. "The future for appraisers specializing in residential mortgage work is coming to an end," he wrote in a recent newsletter for peers. "No bang. Not even a whimper."
That's because the breakthroughs predicted at that seminar a quarter-century ago are finally happening. Advances in big data and computing are helping automation creep into knowledge-based professions, threatening to knock off jobs in much the same way robots have been doing at factories for decades.
In the real estate business, Zillow Group Inc. says its algorithms are learning to capture not only the crude facts about values in the surrounding neighborhood but also more sophisticated price indicators, such as whether the living room has hardwood floors or the kitchen has granite countertops. While Zillow's software isn't used in appraisals—its numbers are available on its website for free—lenders have long used internal and third-party computer models to help value homes.
And now mortgage financers such as Freddie Mac are starting to get comfortable with transactions that don't involve a human appraiser.
Appraisers were already hurting. Their trouble began with the housing bust of 2007 and the financial crisis that followed. During the boom years, real estate agents and lenders sometimes pressured appraisers to hit the value needed to close a loan. If they didn't, the appraiser could lose future business. So when the market tanked, appraisers were blamed for not providing a check on reckless lending.
Regulators responded by making it harder to enter the profession. Appraisers in many cases are required to get a four-year college degree. That's followed by hundreds of hours of additional training and then a two- or three-year apprenticeship. They also need to pass state exams to earn a license to operate. In the meantime, appraisal fees have stagnated. Many lenders hire appraisal management companies that work directly with appraisers. That's meant to buffer appraisers from undue pressure, but the companies also take a chunk of the income.
At the industry's peak in 2007, states had granted 121,407 credentials to perform residential appraisals. Last year there were 96,856, some of which were held by people working in multiple states. The pipeline of young people entering the profession is almost empty, says Jim Amorin, president of the Appraisal Institute, a national trade group. In Illinois, where Weaver works, the average age of an appraiser is 58, and almost nobody is coming in to replace retirees. In 2005 more than 1,200 people applied for traineeships. In 2016 about 100 did.
Freddie Mac, the government-sponsored company that backs many U.S. mortgages, in June started allowing automated valuations for some refinancing loans. It says it plans to extend the program to home purchase loans in the coming months, pending approval by its regulator, the Federal Housing Finance Agency (FHFA). That's a big departure from how mortgages typically work. Freddie and its sister company, Fannie Mae, normally require on-site appraisals to make sure the buyer isn't overpaying, which would heighten Fannie's or Freddie's risk of losses if the home later goes into foreclosure.
Lenders increasingly are finding that estimates based on computer programs are giving almost as much protection as appraisals. And the algorithms are instantaneous and much cheaper. Still, Andy Higginbotham, a senior vice president at Freddie, says the company's program that waives some human appraisals is small and focused on easy-to-value properties. He says it will never expand enough to make appraisers irrelevant.
The industry isn't taking any chances. Last fall, when the Appraisal Institute caught wind of Freddie's plan, it fired off a letter to the regulators at FHFA. "Freddie Mac's decision to veer away from fundamental risk management practices appears to harken back to the loan production-driven days in the years leading up to the 2007-2008 financial crisis," it said.
The industry is consoling itself with the thought that some things require a human to figure out. A computer won't be able to tell if the previous owner stole all the bathroom fixtures, Amorin says. Zillow and a handful of other companies are trying to prove that notion wrong. Stan Humphries, the chief analytics officer at Zillow, says his engineers are mining the website's trove of photos provided by real estate agents, looking for interior features that make one home more valuable than another. They're working on the external look of a house, too, trying to teach their algorithms to recognize the curb appeal—a mature tree casting shade over the front lawn, for example—that makes buyers ready to pay more. The company plans to roll out the algorithm this year.
There are all kinds of untapped data that could make models work better, Humphries says, including some that Zillow probably doesn't know about yet. "Maybe it will be ambient street noise or airport flight paths," he says. The company says its median error rate—the gap between its estimate and the actual sale price—is 5 percent, down from 14 percent when it started in 2006. Real estate agents and homeowners say Zillow estimates have the power to scuttle home sales, and they often dispute the company's numbers. In Illinois, the company faces a lawsuit claiming it's performing unlicensed appraisals, which Zillow disputes.
Even those who help build automated appraisal tools acknowledge their limits. For the models to work, they need similar, recently sold homes for comparison. The more remote or unique a property, the worse the algorithms are at estimating its value. "They won't perform well on a geodesic dome in the middle of Montana," says Susan Allen, senior vice president for valuation solutions at research company CoreLogic Inc.
The problem for human appraisers is that most Americans aren't planning to live in geodesic domes.
BOTTOM LINE -
Freddie Mac, a big force in the U.S. mortgage market, is allowing some loans to go through without an appraisal by a human being.
Before it's here, it's on the Bloomberg Terminal.
LEARN MORE