Super Mario Is Getting Markets' Respect as Europe Calls the Tune
By
BlackRock, Goldman Asset saying ECB is a greater market driver

Euro has steeper yield curve, driving currency's resurgence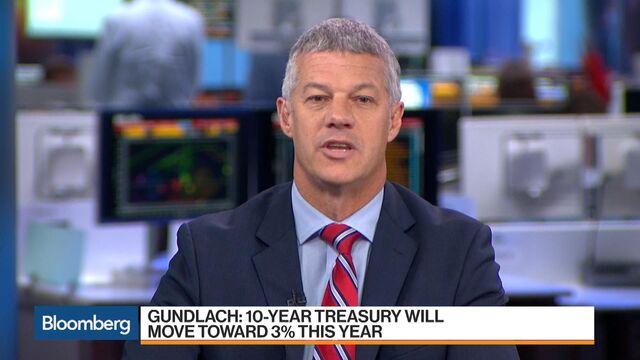 Mario Draghi is back as the most central of the world's central bankers.
The recent global bond slide might have been helped by the Federal Reserve's June rate hike, but it only really got going after European Central Bank President Draghi said reflationary forces are alive in Europe, spurring speculation he will soon oversee a reduction in bond buying and, at some point, an increase in benchmark rates.
BlackRock Inc. says Draghi's words are carrying more weight than Janet Yellen's at the moment, while Goldman Sachs Asset Management fingered the ECB head as the man who really started the bond market's retreat. And a look at swap rates and yield curves backs up the ECB's heft in the global tightening move, as do exchange-rate performance and speculative positioning in currencies.
"We've seen a real sentiment shift over the course of the last couple of weeks, and you can argue Mario Draghi started it maybe in first talking about the need to sort of remove accommodation," said Andrew Wilson, chief executive officer for Goldman Sachs Asset Management International for EMEA, in an interview with Bloomberg Television.

Bond investors are sitting on losses amounting to $681 billion over the course of last week, the worst weekly slump since mid-November following Donald Trump's surprise election win, according to the Bloomberg Barclays Global-Aggregate Total Return Index. The bulk of the drop came after bunds, made vulnerable by Draghi's shifting stance, tumbled in the wake of a weak French auction.
Indeed, bond markets have been signaling for some time that Europe was moving to the fore in setting the tone, with Germany's yield curve steepening past that for Treasuries in May for the first time since 2012.

With a number of peers from other central banks joining Draghi's less-accommodative tone, the shift has seen traders price in tighter policy pretty much everywhere except Japan in the developed world. Even in Australia and New Zealand, where Reserve Bank governors have signaled reluctance to shift their cash rates anytime soon, swaps indicate expectations for at least one hike within a year.
In perhaps the most dramatic turnaround, forwards since Draghi spoke are now pricing in two increases of 10 basis points each in the ECB deposit rate next year, compared with none as recently as mid-June.
"ECB moves from here, between now and the year-end, will have much more of an impact than the Fed itself," Neeraj Seth, BlackRock's head of Asian credit, said in an interview with Bloomberg Television.

As for the Fed, market pricing suggests one or two hikes over the coming year -- a slowdown from the tempo since December and less than the projections of U.S. central bankers themselves.
The shift in perceptions is also seen in the way the euro has climbed to the top of the currency pack, while the dollar has tumbled more than 6 percent in its worst half-year since 2010.

Hedge funds and other large speculators have therefore been bailing out of the dollar at a rapid pace and bailing in on the euro -- which had long been a favorite short. Even so, they may prove a contrarian indicator, as has happened before, with Draghi's shift also raising concern that he runs the risk of getting ahead of the curve.
"The inflation trajectory is very benign in Europe," BlackRock's Seth said. "To some extent, at this point, moving from a policy perspective is a little premature, even though I do think we will see the tapering from ECB going into the year-end/early next year."
Before it's here, it's on the Bloomberg Terminal.
LEARN MORE