politics
Russia Sanctions Bill Stalled in House Amid Trump Objections
By and
Bill would allow Congress to block elimination of sanctions

Democrats object to change limiting House lawmakers' review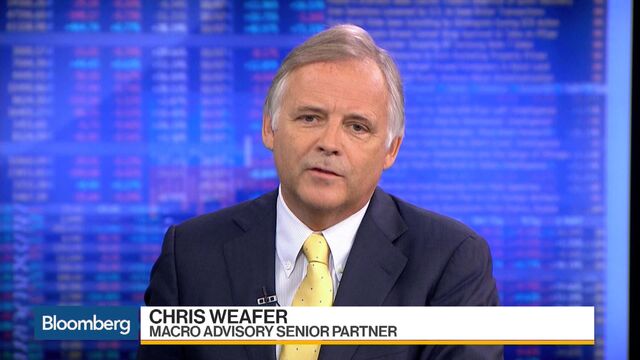 Legislation imposing new sanctions on Russia is stalled in the House amid a partisan battle over whether all lawmakers should have the authority to start a process to block a unilateral decision by President Donald Trump to lift penalties.
Both Democrats and Republicans said the new sanctions are a response to Russian aggression in Ukraine and efforts to influence the 2016 presidential election. The measure is a rebuke of Trump by limiting his ability to act unilaterally. The president has said the U.S. may never know for sure whether Russia sought to influence the election.
The administration has resisted the measure, S. 722, meeting with Capitol Hill lawmakers to lobby against it, saying it would remove Trump's flexibility as president to scale back sanctions as needed.
"We support the sanctions in the bill" on Russia and Iran, Marc Short, the White House legislative director, told reporters Monday in Washington. But, he added: "The way it is currently drafted is a way neither a Republican nor a Democratic administration could support."
Officials from the Treasury and the State departments met with a bipartisan group of House lawmakers last week to oppose the provision allowing lawmakers to block the president's decision to lift sanctions.
Veto Uncertain
Trump hasn't said whether he would veto the bill, which could be politically embarrassing given continuing Federal Bureau of Investigation and congressional probes into Russia's interference in the presidential election, and into ties between the president's campaign and Russian officials.
House Democrats object to a change in a bill adopted by the Senate as part of an effort to clear up a procedural dispute between the two chambers. Under the revised measure, if the president were to seek to lift sanctions, only the speaker on the House side would be able to initiate a review. In the original legislation, any member could have begun the process, as the measure allows in the Senate.
"The House ought to have the same authority," Democratic Whip Steny Hoyer of Maryland said in a statement. "I urge House Republicans to work with us to address this issue so that the House can pass a strong sanctions bill this week."
The Senate changed the bill by unanimous consent, after its initial approval, to comply with a constitutional requirement that legislation involving revenue originate in the House. Republicans say House Democrats are responsible for the current holdup due to their opposition to the changes.
"House Republicans are prepared to send the Iran-Russia sanctions bill papers back, which will allow the Senate to automatically resend us a fixed bill," said AshLee Strong, a spokeswoman for House Speaker Paul Ryan, "but House Democrats are blocking that and demanding their own changes to the bill."
Senator Ben Cardin of Maryland said emails released Tuesday related to Donald Trump Jr.'s meeting with a Russian lawyer, who was said to have potentially damaging information on Hillary Clinton, adds urgency to passing the legislation. The president's son posted emails showing he was told before the meeting last year -- which also included then-campaign manager Paul Manafort and Trump Jr.'s brother-in-law Jared Kushner -- that the information came from officials in Moscow as part of an effort to help his father's campaign.
"There's no question that the United States needs to respond," Cardin, the ranking Democrat on the Foreign Relations Committee, told reporters. "I have contacted House members and urged them to take up and pass this bill quickly."
Representative Pete Sessions, a Republican from Texas who is chairman of the Rules Committee, injected further uncertainty into the bill's future when he said his panel will likely amend it again to exempt certain energy deals.
Putin's View
Russian President Vladimir Putin confronted Trump with complaints about the sanctions when the two met July 7 at the G-20 summit in Hamburg, Germany, Russian Economy Minister Maxim Oreshkin told reporters. Trump led off the meeting by expressing concerns that Russia had meddled in the U.S. election, Secretary of State Rex Tillerson said.
Under the legislation, new Russia sanctions could be levied on entities engaging in "malicious cyber activity." It would require the administration to explain any moves to ease or lift sanctions, in addition to creating the new mechanism for Congress to review and block any such effort.
The legislation would also put into law penalties that were imposed by the Obama administration on some Russian energy projects, a move in 2014 that came in response to Russia's actions in Ukraine. The Senate approved a technical fix after House Republicans said it ran afoul of a requirement that all bills dealing with revenue originate in the House.
Senate Foreign Affairs Chairman Bob Corker, a Republican from Tennessee, said the House can address Democrats' concerns on its own about who can initiate a review of presidential action on sanctions.
"The issue is does the House want to pass a Russia sanctions bill or not?" Corker said. "Because they can do whatever they wish to solve this problem. All they have to do is send the bill over here. It will be done."
Representative Adam Schiff of California, the top Democrat on one of the committees investigating Russian election meddling, said he questions whether House Republican leaders will bring up the bill for a vote, or weaken it. Donald Trump Jr.'s make an even stronger case to adopt the measure, he said.
"We stand ready on a very bipartisan basis to pass the Senate bill overwhelmingly," Schiff said. "Certainly these events, I think, give added urgency to doing exactly that."
The legislation also places new penalties on Iran over its ballistic missile program. The bill directs the president to impose sanctions on any entity that knowingly contributes to Iran's ballistic missile program or other programs to develop vehicles to deliver weapons of mass destruction. Those who are sanctioned would have their assets within U.S. jurisdiction frozen and would be barred from entering the country.
— With assistance by Laura Litvan, Justin Sink, and Steven T. Dennis
(
Updates with Sessions in 13th paragraph, Schiff starting in 19th.
)
Before it's here, it's on the Bloomberg Terminal.
LEARN MORE