politics
Trump Defends Daughter Ivanka Sitting In for Him at G-20 Meeting
By
President calls it 'very standard' practice backed by Merkel

Says Hillary Clinton would have gotten different treatment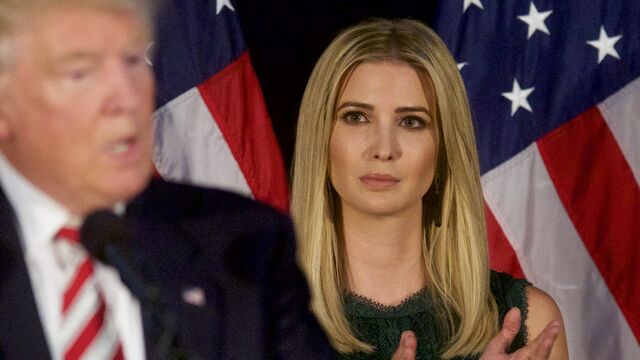 President Donald Trump on Monday defended his daughter Ivanka taking his seat at a Group of 20 meeting table in Hamburg when he stepped away for one-on-one discussions with other world leaders.
"When I left Conference Room for short meetings with Japan and other countries, I asked Ivanka to hold seat. Very standard. Angela M agrees!" the president said on Twitter, apparently referring to German Chancellor Angela Merkel.
The president also contended that his 2016 opponent, Hillary Clinton, and her daughter would have been treated differently if they'd done what he did, tweeting: "If Chelsea Clinton were asked to hold the seat for her mother,as her mother gave our country away, the Fake News would say CHELSEA FOR PRES!"
Trump's comments Monday came amid renewed scrutiny of Russia's involvement in the election, as it emerged that his eldest son, Donald Trump Jr., met last year with a Russian lawyer who offered to provide potentially damaging information on Clinton.
Ivanka Trump, 35, was seen Saturday -- in a photo tweeted by the Russian sherpa to the G-20 -- sitting in her father's seat between Chinese President Xi Jinping and British Prime Minister Theresa May, with Merkel and Turkish President Recep Tayyip Erdogan nearby. An official who watched the session said Ivanka Trump took her father's place at least twice but didn't speak.
G-20 leaders can bring staff into some meetings, and when other leaders stepped out during Saturday's session their places were also briefly taken by others. Ivanka Trump is an unpaid adviser to her father, with the title assistant to the president and an office in the West Wing of the White House.
A spokesman for Ivanka Trump said World Bank President Jim Yong Kim addressed the session on "Partnership With Africa, Migration and Health," an area that would benefit from a facility that the president's daughter and the bank had announced earlier.
Merkel, the host leader, said at a news conference that representation is up to individual nations.
"Ivanka Trump was part and parcel of the American delegation so that is something that other delegations also do," Merkel said. "It's very well known that she works at the White House and is also engaged in certain initiatives."

— With assistance by Craig Gordon, Toluse Olorunnipa, Margaret Talev, and Ilya Arkhipov
Before it's here, it's on the Bloomberg Terminal.
LEARN MORE