politics
Timeline for Trump's Tax Plan Gets New End-of-July Milestone
By
Legislative chief says goal is for details before month's end

Mnuchin, others cite early September for unified proposals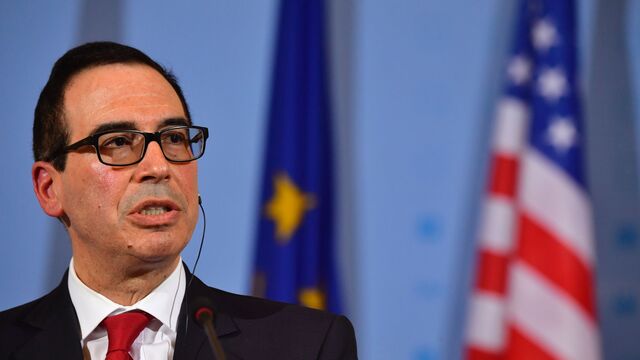 President Donald Trump's top legislative aide said White House officials hope to have a unified plan for overhauling the U.S. tax code in place before Congress leaves Washington in August for a month-long recess -- adding a new element to an already complicated timeline.
White House legislative affairs chief Marc Short on Monday seemed to accelerate a schedule laid out by other Trump administration officials, including Treasury Secretary Steven Mnuchin. On Sunday, Mnuchin said on ABC's "This Week" that Republicans intend to release a unified tax proposal "in the beginning of September" and pass it "before the end of this year."
And on Saturday, White House spokeswoman Natalie Strom said administration officials feel "confident we will develop a unified plan by the fall."
But Strom said Monday evening that Short's comments align with officials' prior statements. "We expect to have come to internal agreement on a framework for tax reform, so that legislation can be drafted during the August recess that we can roll out in early September, beginning the legislative process," she said.
Even so, Short's remarks added potential new urgency -- and complexity -- to an ambitious task that GOP leaders are eager to complete before election-year politics complicate the picture in 2018. Top congressional Republicans have been meeting privately with Mnuchin and Trump's chief economic adviser, Gary Cohn, to try to arrive at a unified plan for tax legislation.
Congress's Calendar
But officials have declined to reveal details about those discussions, and so far there's no indication that they've answered basic questions, such as how deeply to cut tax rates or whether the lost revenue should be offset, and how. Moreover, lawmakers face a grueling calendar, beginning with an unfinished health-care bill and -- after the August break -- a series of deadlines in September and October to keep the government functioning and avert a default on U.S. debt.
Short, who addressed reporters during an off-camera briefing Monday, was asked whether the public would see something this week on taxes.
"The schedule -- I doubt it'd be this week," he said. "I think hopefully before the August recess is when we have it locked in place." He also said he'd hope that Congress would begin the process of considering actual legislation "when we return from August recess."
— With assistance by Justin Sink
(
Updates with additional comment from White House spokeswoman in fourth paragraph.
)
Before it's here, it's on the Bloomberg Terminal.
LEARN MORE