business
Why the Uber Economy Is in the Firing Line in the U.K.
By and
Taylor report calls for pay commission to examine minimum wage

Increase in self-employed cutting into government tax take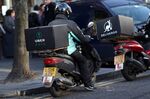 The white van man is a well-known British stereotype. But today's self-employed workers are just as likely to be driving an Uber, selling handicrafts on Etsy or riding a bike to deliver a burger with Deliveroo.
Prime Minister Theresa May on Tuesday promised to "back those who dare to dream and to think big" at the publication of a review of employment practices. The review, commissioned last year, called for workers in the so-called gig economy and on zero-hours contracts to get more protections, including a higher minimum wage for those working non-guaranteed hours. May said she would respond to the recommendations in detail later in the year.

"I am clear that this government will act to ensure that the interests of employees on traditional contracts, the self-employed and those people working in the 'gig' economy are all properly protected," May said. "As the world of work changes, our practices and laws can properly reflect and accommodate those changes."
With Chancellor of the Exchequer Philip Hammond saying that the 'Uberization' of the economy could result in 3.5 billion pounds ($4.5 billion) in lost revenue a year, here is a breakdown of the issues.
'Bogus' Self-Employment
A report commissioned by the government found that "bogus" self-employment practices were "potentially creating an extra burden on the welfare state while simultaneously reducing the tax contributions that sustain it."
Companies like Uber and Deliveroo are careful not to call the people who work for them employees. Uber lost an employment tribunal case in the U.K. last year on the issue, with the court saying the company's justifications for deeming its workers self-employed were "twisted" and "fictions." The Taylor review recommends the recognition of rights such as holiday pay and sick pay, which would hit these companies' bottom lines.
Uber Replies
Uber responded to the report, saying that Uber drivers earned an average of 15 pounds an hour and that that they signed to the job becaue they wanted to be their boss. We know drivers want more security too which is why we're already investing in discounted illness and injury cover, and will be introducing further improvements soon," said Andrew Byrne, the company's head of policy in the U.K., in an emailed statement.
Deliveroo also came out with a statement telling the government it "should be under no illusion that any moves to restrict flexibility could undermine the very thing that attracts people to work in this sector."

Austerity Britain
The U.K. election result, which saw May lose her parliamentary majority, was widely seen as a rejection of austerity. People are tired of wages that don't keep pace with rising living costs. The pressure is on the government to come up with measures to tackle these issues, without overburdening the taxpayer.
Economist Martin Beck, from consultancy firm Oxford Economics, said in a report in May that part of the reason wages haven't gone up is that companies like Uber can update their demand for labor in real-time so "the responsiveness of pay to falling unemployment has dwindled."

Extra Burden
More than a third of people who have got new jobs since 2010 are classed as self-employed, a report led by Labour lawmaker Frank Field found. As the chancellor's comments at the last budget showed, this places an extra burden on the government by reducing the tax take from national insurance and means more workers will not be making pension contributions. This, as well as the current political climate, gives the government a strong incentive to tackle the issue, which may be bad news for companies like Uber.
No Retirement Savings
Gig economy workers don't get traditional employee benefits, including holidays and pensions. An aging population means the U.K.'s state pension is under pressure, and May's government has so far failed to tackle the problem. The gig economy's lack of pension provision could see more burden fall on the state, as workers reach retirement age without any workplace pension entitlements.

May's Promises
May took office with a promise to help the people she called 'just-about-managing.' She has also pledged to broaden employment rights as Britain leaves the European Union. 
Tuesday's report, prepared by Matthew Taylor, a former adviser to Tony Blair, is one of her first chances to deliver on that pledge. It includes a call to classify gig platform workers as "dependent contractors," who would be given additional protections to ensure they're treated fairly by employers.
"Bad work –- insecure, exploitative, controlling -– is bad for health and well-being, something that generates cost for vulnerable individuals but also for wider society," Taylor said.
If the government isn't seen to go far enough in tackling the instability of the gig economy, it will give more fuel to opposition Labour Party leader Jeremy Corbyn to keep pressing the Tories for more worker protections.
Watch Next: Travis Kalanick's Tumultuous Reign at Uber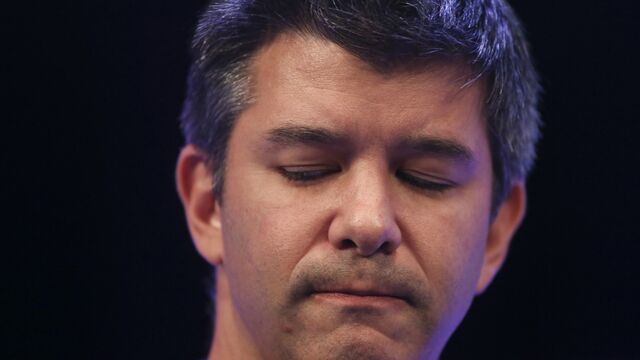 (
Updates with Uber comment.
)
Before it's here, it's on the Bloomberg Terminal.
LEARN MORE