Congress's Other Health-Care Problem Awaits Action on ACA
By
Fees for FDA review process, possible job cuts hang in balance

Senate doesn't plan to take up measure until after repeal vote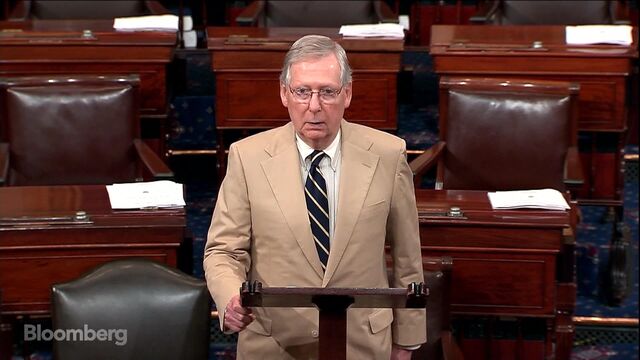 Congress must renew a fee program that funds government review of new drugs and medical devices, but a legislative logjam over the Senate's health-care overhaul stands in its way.
Lawmakers need to sign off on the drug and device fees by the end of September or the program will lapse. If Congress can't pass legislation, the Food and Drug Administration could be forced to send layoff notices by the end of this month to more than 5,000 employees involved in product reviews, who would lose their jobs within 60 days.
Pharmaceutical and device manufacturers pay fees to the FDA for each new product that they submit for approval in order to help fund the review process. Every five years the agency and industries agree upon new fees, which then must be approved by Congress. The fiscal 2017 fees for prescription drugs are as much as $2 million per application.
Several obstacles could make passage by the deadline a tight squeeze. Senate Republicans are in deep disagreement on repealing and replacing the Affordable Care Act with just three weeks before lawmakers are scheduled to leave for a monthlong August recess. Congress must also reach deals on federal spending and the debt ceiling before the end of September.
House Vote
The House is expected to vote on the measure this week, according to the Rules Committee website, which said it will move through a process that limits debate on non-controversial bills. Senators don't plan to take up the FDA bill until the chamber is free and clear of repeal and replace legislation, whether it passes or not, according to two people with knowledge of the matter. President Donald Trump indicated on Monday that senators should consider abandoning the August recess if they can't reach an agreement by then.
"I cannot imagine that Congress would dare to leave Washington without a beautiful new HealthCare bill fully approved and ready to go!" Trump tweeted.
The FDA has been forced to warn staffers about possible layoffs in previous years when fee votes pushed up against the deadline, though a bill to renew the program is usually passed. In 2007, the FDA had enough user fees banked to hold off sending layoff notices. Still, there is concern that a growing partisan divide could threaten the legislation.
Jennifer Rodriguez, an FDA spokeswoman, said the agency is in the process of assessing whether it will need to cut jobs. "We are confident that Congress understands the risks facing FDA and patients if the agency's user fee programs are allowed to lapse," she said.
Committees in both the House and Senate have already approved the user fees. The Senate Health, Education, Labor and Pensions Committee backed sending the bill to the Senate floor May 11. The House Energy and Commerce Committee did the same June 7.
Don Stewart, a spokesman for Senate Majority Leader Mitch McConnell, said a schedule hasn't been announced. A representative for House Majority Leader Kevin McCarthy didn't respond to a request for comment.
"The sooner we reauthorize the agreements, the better -- to give patients, reviewers, and companies certainty," said Senate Health, Education, Labor and Pensions Committee Chairman Lamar Alexander at a March hearing. A delay could also threaten industry jobs and "America's global leadership in biomedical innovation," he said.
Before it's here, it's on the Bloomberg Terminal.
LEARN MORE