business
May Restates Goal of Frictionless Trade After Brexit Despite EU
By
May says Brexit means can't be a full member of customs union

EU's Barnier warned frictionless trade still hard to deliver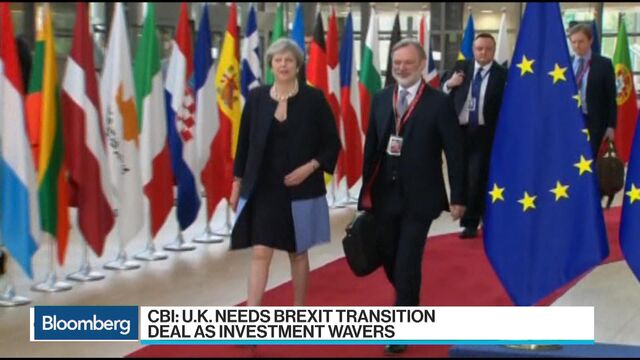 U.K. Prime Minister Theresa May restated her ambition for as "frictionless trade" as possible with the European Union after Brexit, ignoring a warning from the bloc that such a relationship will be hard to establish.
Speaking to Sky News at the Group of 20 meeting in Hamburg, May acknowledged that leaving the EU will mean Britain "can't be members of every part of the customs union" yet it will still seek to have tariff-free, regulation-light commerce with the region.
"We want to ensure that we have that good trading relationship with the EU," May said.
Staying within the EU customs union for goods would cost May's government the ability to strike trade accords with other countries. But there has been speculation it might try to match the relationship and focus instead on negotiating deals focused on services which aren't covered by the arrangement.
Business leaders have also advocated an extension of the status quo with the Confederation of British Industry saying on Thursday that the U.K. should remain in the customs union and single market for a transitional period.
Such ambitions were dealt a blow on Thursday when EU chief negotiator Michel Barnier said that a "frictionless" trade relationship isn't feasible in part because it is the single market which reduces most hurdles to commerce. May's government has said it will leave the single market.
"I have heard some people in the U.K. argue that one can leave the single market and build a customs union to achieve 'frictionless trade' -- that is not possible,'' Barnier said.
Before it's here, it's on the Bloomberg Terminal.
LEARN MORE