Qatar Air Joins Gulf Rivals in Securing Laptop-Ban Exemption
By , , and
Carrier becomes fourth Mideast major to escape restrictions

Egypt still working to have moratorium lifted, minister says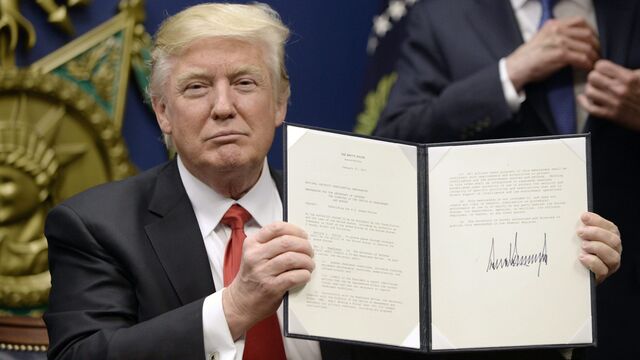 Qatar Airways Ltd. joined other major carriers in the Middle East in securing exemption from measures barring the use of laptops and other large electronic devices in the cabins of U.S.-bound aircraft.
Personal devices can now be carried on all flights from Doha's Hamad International Airport after the hub met the requirements of the U.S. Department of Homeland Security, Qatar Air said in a statement Thursday.
Escaping the ban has been viewed as vital for carriers after the measures led some customers to switch to airlines where they could still use their laptops, tablets and games consoles. The Abu Dhabi headquarters of Etihad Airways was first to see the curbs lifted last Sunday, aided by the presence of a U.S. "pre-clearance" border post there, with both Dubai-based Emirates and Turkish Airlines of Istanbul declaring themselves free of the measues Wednesday.
Other airports among the 10 affected by the U.S. ban are also moving toward a resolution, with Saudi Arabia Airlines saying Tuesday that it expects to be free of the restrictions by July 19. Amman-based Royal Jordanian has also asked the U.S. Transportation Security Administration to approve its response to the requirement for stricter security scans and checks.
Egypt is taking steps to meet the guidelines, with Cairo airport installing new equipment, Sherif Fathy, the country's aviation minister, said in an interview Thursday. Fathy didn't suggest a timeline for the lifting of the curbs.
The U.S. announced the ban on personal devices in March, citing concerns about them potentially being used in terrorist attacks, immediately followed by Britain. The U.K. restrictions -- which apply to cities including Istanbul, but not the Persian Gulf hubs -- remain in place for now, the Department for Transport said Thursday in response to questions from Bloomberg.
— With assistance by Benjamin D Katz
Before it's here, it's on the Bloomberg Terminal.
LEARN MORE