markets
Fed's $4.5 Trillion Unwind Will Steepen Asia Curves, BofAML Says
By
Exit to drive up yields, especially in Indonesia, Hong Kong

Steepening more to do with regional growth and Fed outlook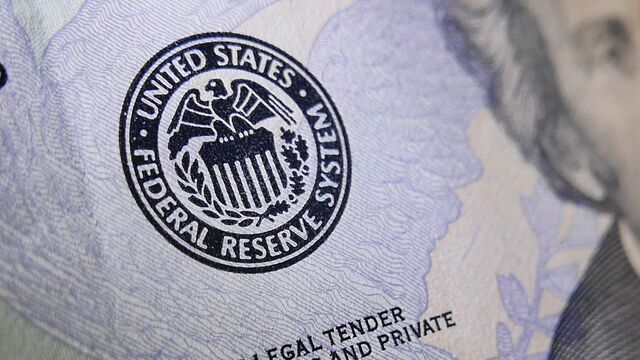 Asia's markets are riding high, yet a cloud of uncertainty hangs over them: the prospect of the Fed unwinding its $4.5 trillion balance sheet.
The expected Fed move will result in steeper Asian bond curves and rising yields in 2018, and create the risk of a selloff in the region's currencies, according to Bank of America Merrill Lynch analyst Claudio Piron.
He is forecasting a $390 billion balance sheet unwind next year, which would result in 19 basis points of curve steepening in Indonesia and 14 basis points in both China and Hong Kong. If the entire monetary stimulus was unwound there would be 96 basis points of steepening in Indonesia, 72 basis points in Hong Kong and 68 basis points in China, Piron said.

The high readings for Indonesia and Hong Kong in the event of a total exit make sense because of the sensitivity of risk assets to term premium and Hong Kong's currency link with the U.S., he said. China's ranking is surprising but not far from the rest of its Asian peers.
"Asian bond curves are already seeing a relative steepening compared with the U.S. curve," Piron, a Singapore-based emerging Asia FI and FX strategist, wrote in a July 6 note. "However, the issue is how much of this is due to diverging fundamentals, monetary policy expectations or anticipation of the Fed unwinding its balance sheet."
He said the steepening could be cyclical or temporary rather than a sustained trend, but argued that it has more to do with regional growth and rising expectations of Fed tightening. Asian yield curves could face more steepening pressure when the Fed unwind gets underway.
"It is an established fact that U.S. yield curve developments have a significant impact on Asian bond markets, which was exemplified during the 2013 taper tantrum," Piron wrote.
In May 2013, then-Fed Chairman Ben S. Bernanke surprised investors when he said the central bank could start phasing out its quantitative easing later that year -- a warning that spread panic in bond markets around the world.
Piron said a gauge of Asian currencies is rallying and proving very negatively correlated to the falling 10-year U.S. term premium and inflation expectations. The drop in the term premium is correlating with falling inflation expectations and lower oil prices -- boosting risk assets and benefiting Asian current accounts.
"However, we doubt if this can sustain once the Fed's balance sheet unwind starts pushing the term premium higher," he said.
Before it's here, it's on the Bloomberg Terminal.
LEARN MORE