politics
What Special Relationship? Trump and May Test Ties at G-20
By
Pair will have private discussions in Hamburg on Friday

Scheduled to talk about North Korea and Paris warming accord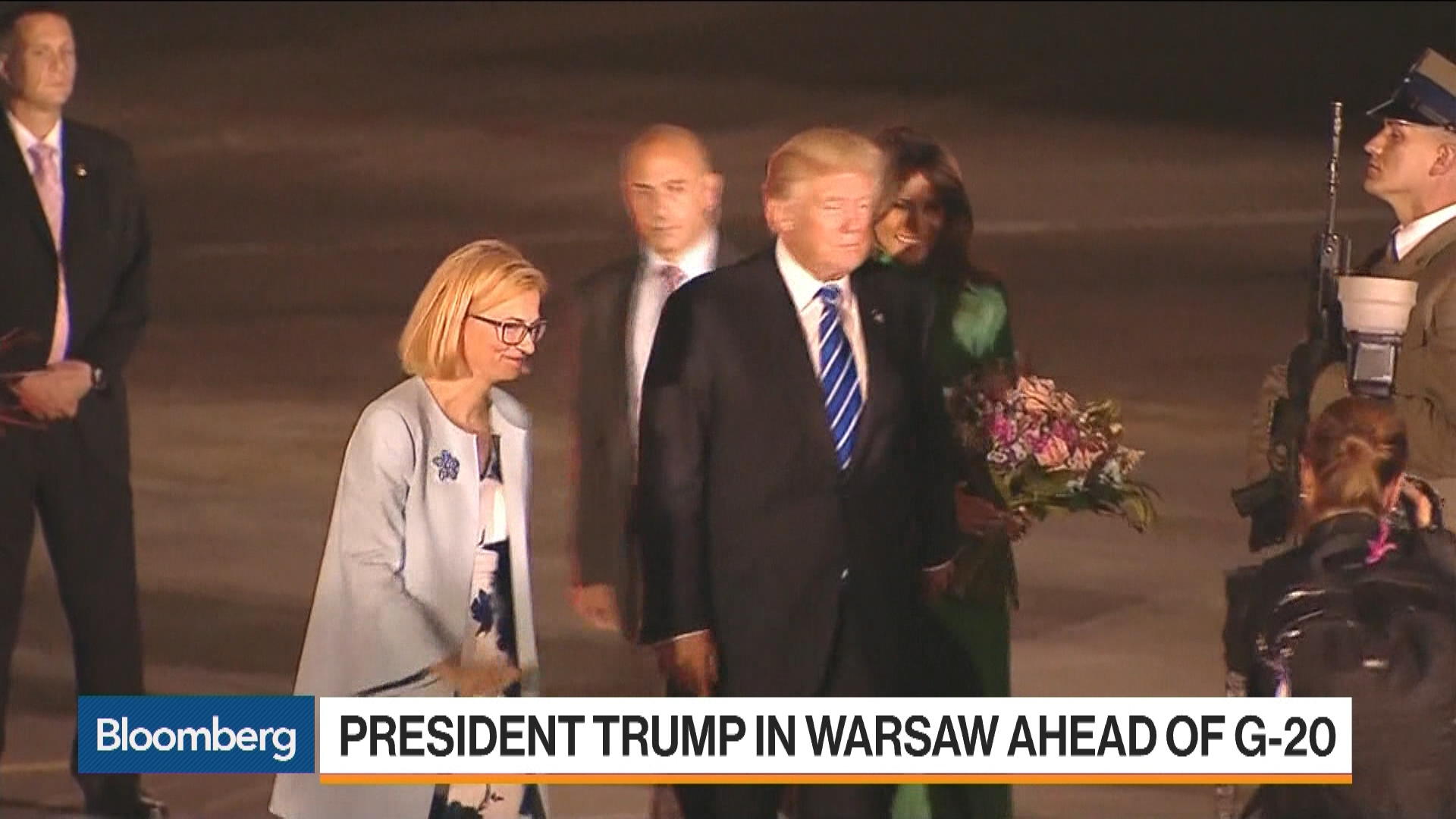 The special relationship will get a reality check when U.K. Prime Minister Theresa May meets one-on-one with U.S. President Donald Trump on Friday for the first time since a disagreement over climate change and the London Bridge terror attack.
The meeting, at the Group of 20 summit in Hamburg, will be a far cry from the pair's first encounter at the White House in January. Then, May was hoping to use her closeness to the new president to show how Britain could be a key player in the world after Brexit.

Now she is a diminished figure, weakened by the June 8 general election, and a state visit by Trump remains unscheduled amid threats of mass protests.
"We in the U.K. do not agree by any means with everything that Washington currently says," U.K. Foreign Secretary Boris Johnson told BBC Radio 4. "It's the U.K. that is actually helping, we think, to mitigate, to get some of those American attitudes and policies that are currently coming out of the White House into a better place."
The two leaders will discuss North Korea's latest missile test, with May supporting United Nations sanctions, according to a U.K. official who asked not to be named because the plans are private.
More difficult will be their discussion about climate change after Trump pulled out of the Paris accord, a move attacked by European leaders. May has already told the president that was a mistake, and will reiterate Britain's support for the agreement, the official said.
No Hands
In January, May even held Trump's hand as they walked through the White House as she sought to get as close as possible to the new president. This strategy has been unpopular at home and 1.8 million people signed a petition calling for Queen Elizabeth II's invitation for a state visit, announced during May's trip, to be withdrawn. Speaker of the House of Commons John Bercow said the president wouldn't be welcome to address Parliament.
The premier's charm offensive hasn't yielded much from Trump in return. Hours after May's plane took off from Washington, he announced the first version of his ban on people from seven majority-Muslim countries traveling to the U.S., embarrassing the prime minister. May has many Muslim voters, and one of her lawmakers would have been affected by the ban.
Then last month she was put in a difficult position by the president's comments about British terrorist incidents. In the wake of the London Bridge attack, Trump criticized London Mayor Sadiq Khan on Twitter, accusing him of being "pathetic." 
At the time May, under repeated questioning, said Khan was doing a good job and anyone who disagreed was "wrong," but she refused to directly criticize the president. 
This reluctance may have hurt her in the general election three days later. Opposition Labour Party leader Jeremy Corbyn said during the campaign that May's attitude to Trump was one of "subservience."
Johnson said there's been "a lot of progress" changing the administration's positions and he also had words of praise for a man who has rewritten the political playbook in the U.S.
Trump "raises people's awareness of issues, he engages in a very direct way," Johnson said. "He's engaged people in politics in a way we haven't seen for a very long time with his tweets and the rest of it."
(
Adds comment from fourth paragraph Boris Johnson.
)
Before it's here, it's on the Bloomberg Terminal.
LEARN MORE