politics
Qatar's Antagonists Huddle on Next Steps as Deadline Expires
By
Foreign ministers to meet in Egypt as feud enters second month

New penalties may be added by Saudi-led bloc pressing demands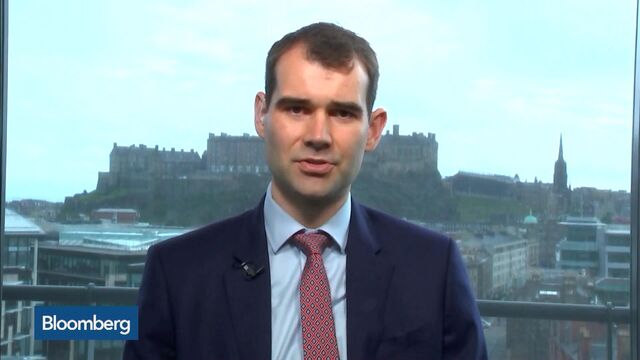 Arab nations isolating Qatar met in Egypt to discuss how to go forward, with no sign of compromise from either side on the day of a critical deadline.
Foreign ministers from Saudi Arabia, United Arab Emirates, Bahrain and Egypt convened in Cairo exactly a month after their governments cut diplomatic and trade links with the small desert peninsula. The bloc had demanded that Qatar yield to 13 demands by Wednesday -- after extending the deadline by 48 hours -- so additional punitive measures may emerge from the meeting.
Full Coverage: Crisis in the Gulf
The Qatari response to the demands hasn't been publicized, but Saudi Arabia and its allies aren't likely to accept it, German Foreign Minister Sigmar Gabriel said Tuesday, following a briefing on the Qatari reply. Qatar has said the conditions to end the standoff were deliberately framed to be unacceptable, and Saudi Arabia has called them non-negotiable.
The isolation is hurting Qatar, the world's largest exporter of liquefied natural gas, and has created a new source of tension in a region already convulsed by conflict. Moody's Investors Service cut its credit outlook to negative on Tuesday, and Qatar's situation may deteriorate as state-run companies get involved, said Allison Wood, a Middle East and North Africa analyst with Control Risks in Dubai.
Unyielding Rhetoric
"It's unlikely that we're going to see anything that shows a compromise of any sort in light of the rhetoric coming from both sides," Wood said. "We may see a lot of Emirati companies with government ownership seek to divest their supply chains from Qatar, and move to cut any economic ties as a first step."
Read More: Germany Sees Saudi-led Bloc Rejecting Qatar's Crisis Reply
Qatar Petroleum said it was taking "legal actions" after Abu Dhabi National Oil Co. declared force majeure to halt shipments from Qatar of condensate, a light oil liquid. An official for the Abu Dhabi company, known as Adnoc, denied force majeure was currently in place and said contracts with Qatar ended in June.
Qatar's stock market has lost about $15 billion in market value, or 10 percent, since the Saudi-led boycott went into effect on June 5. Seventeen of 19 members on the main QE index have declined, led by Qatari Investors Group QSC. The index rose 0.4 percent at the close in Doha on Wednesday.
Denies Destabilizing
Qatar denies the bloc's charge that it is destabilizing the region by supporting terrorism and cozying up to Iran. On Wednesday, its foreign minister, Sheikh Mohammed bin Abdulrahman Al Thani, told a Chatham House event that Saudi Arabia and its allies see Qatar as "punching above its weight" and want to silence a different voice.
Al Thani said Gulf nations should have a "healthy, constructive" relationship with Iran, and reiterated that his government's funds "never go to radical groups."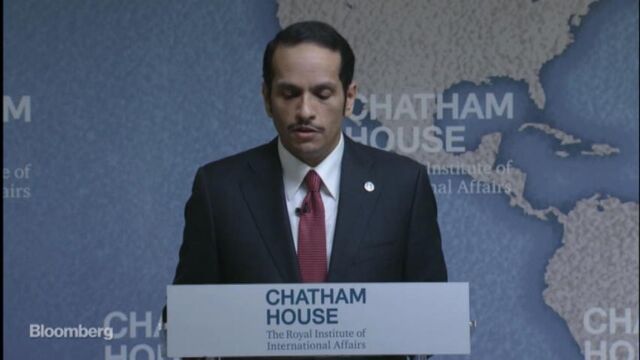 The boycotting nations have demanded that Qatar scale back ties with Iran, sever relations with the Muslim Brotherhood and shut the Al Jazeera media network, which continued to broadcast on Wednesday.
Iran and Turkey have stepped in to provide Qatar support, and on Wednesday, it received its first shipment of food -- 3,000 tons worth -- by sea from Turkey, state-run Qatar News Agency reported. Other supplies had been delivered by air.
(
Updates with comments from Qatar foreign minister in ninth paragraph.
)
Before it's here, it's on the Bloomberg Terminal.
LEARN MORE