Mexico Ruling Party Flexible to Non-PRI Candidates: Ochoa
By
PRI won't announce presidential candidate until next year

Country should've acted sooner on corruption, Ochoa says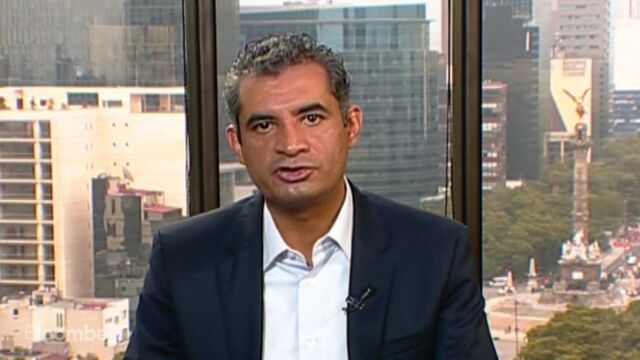 The rules of Mexico's largest political party are flexible about choosing candidates who aren't members of its ranks, according to its leader, a statement that leaves the door open for unaffiliated politicians to contend for the nation's presidency next year.
While the bylaws of the Institutional Revolutionary Party, or PRI, are permissive, it will have to decide in a national assembly ending in mid-August whether to use non-PRI aspirants in the July 2018 general election, party President Enrique Ochoa said in an interview at Bloomberg's offices in Mexico City.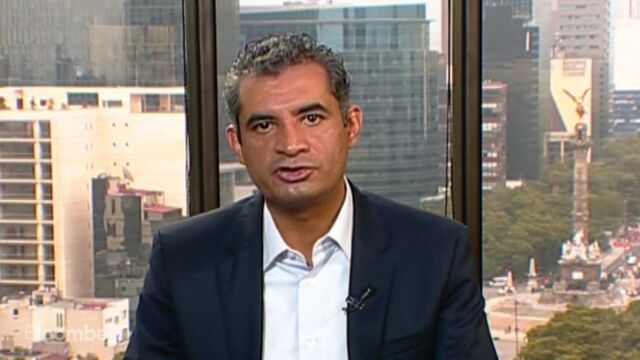 Mexico's ruling party has come under fire as at least eight of its governors and ex-governors have been arrested or probed over corruption allegations during the tenure of President Enrique Pena Nieto, who's faced his own accusations of graft. These scandals have led political analysts to predict that the PRI may look outside the party for presidential contenders, such as turning to Finance Minister Jose Antonio Meade.
"The current rules are somewhat flexible," Ochoa said. "However, the national assembly will analyze what the relevant rules are for the future and what are going to be the requirements for the candidates of the future."
The party has plenty of time to decide. It won't officially announce its candidate until the first quarter of next year, says Ochoa, citing a timeline he said is established by Mexican law. He added that various contenders are still being considered regardless of their standing in public opinion polls as the PRI searches for the best candidate to beat two-time left-leaning presidential candidate Andres Manuel Lopez Obrador, who is leading in some early surveys.
Interior Minister Miguel Angel Osorio polled highest among potential PRI candidates when facing presidential contenders from other parties, gaining 24 percent, according to a poll published Monday by El Financiero. That compared with 18 percent for Foreign Minister Luis Videgaray, 17 percent for Meade, 17 percent for Education Minister Aurelio Nuno and 16 percent for Health Minister Jose Narro. However, PRI supporters only gave Meade 2 percent of their vote among 11 aspirants from within the party, according to the poll.
Shared Responsibility
The PRI may also consider changes to Mexico's campaign finance rules, but only after the general election, Ochoa said. "We have heard several voices claim that it would be better for our system to have more private money than public money in the electoral system, but I believe that discussion should be taking place after 2018."
Ochoa acknowledged that both his party, which ruled for more than seven decades, and that of the PAN, which ruled from 2000 to 2012, should have acted earlier to curb corruption. "The Panistas didn't do their job, and we should have done it earlier," he said. "I'm confident that by acting now, our generation has the responsibility to solve the problem of corruption."
Before it's here, it's on the Bloomberg Terminal.
LEARN MORE