business
Your Evening Briefing
Bloomberg News
The evening briefing will soon be available in your inbox every day. Sign up here.
The British government is lowering the level of bravado on Brexit and signaling it is more open to input from people in the private sector. This could be a sign of pragmatic Chancellor Philip Hammond's growing influence. Markets are still nervous: The Bloomberg Brexit Barometer has sunk to its lowest point since the June 2016 referendum. — Flavia Krause-Jackson and Andy Reinhardt
Today's the day. Qatar has delivered its official response to the 13 demands made by the Saudi-led coalition that has cut the tiny country off from its neighbors. The bloc accuses Qatar of supporting extremist groups, and its demands include cutting back ties with Iran and shutting the Al Jazeera news network.

Goldman Sachs slump. Wall Street's dominant commodities trader is reviewing the business after its worst start in a decade. Last year, the bank made less than $1.1 billion in revenue from commodities, a person with knowledge of the matter said. This year, "significantly lower" net revenue in commodities was partly to blame for weak first-quarter trading results, Goldman said. Crude oil volatility was at its lowest level in more than two years, Chief Financial Officer Marty Chavez said in April.
Turning point. French oil giant Total has signed an agreement to develop a share of the world's biggest natural gas field in Iran. It's the first investment by an international energy giant since sanctions were eased last year. The deal could open the door for other global companies to do business in Iran.

Something fishy. Britain plans to pull out of the 1964 London convention that allows European fishing vessels to access waters as close as 6 to 12 nautical miles from the U.K. coastline. Instead, fleets from France, Belgium, Germany, Ireland, and the Netherlands may have to stay as far as 200 nautical miles offshore. European leaders reacted with annoyance.
Retail survival. As Amazon.com moves deeper into groceries and fashion, companies in its cross hairs could look to the U.K. for a lesson in how to handle an incursion. Britain's largest consumer-electronics retailer, Dixons Carphone, has increased its market share by matching prices and improving service.
From drummer to racecar owner.  Nick Mason made his first fortune playing drums for Pink Floyd. His second came from racing classic cars—specifically, old Ferraris that today are among the most expensive automobiles on the planet. Mason took Bloomberg Pursuits around the Goodwood Festival of Speed and showed off the performance of his Ferrari 250 GTO, worth an estimated $40 million.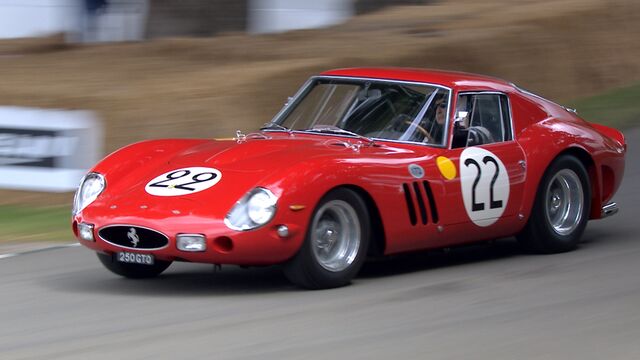 Compiled by Andy Reinhardt and Leila Taha
Before it's here, it's on the Bloomberg Terminal.
LEARN MORE