Cars
Pink Floyd's Drummer Is the Warren Buffett of Classic Ferraris
A love of car racing has grown into a fortune for Pink Floyd drummer Nick Mason.
By and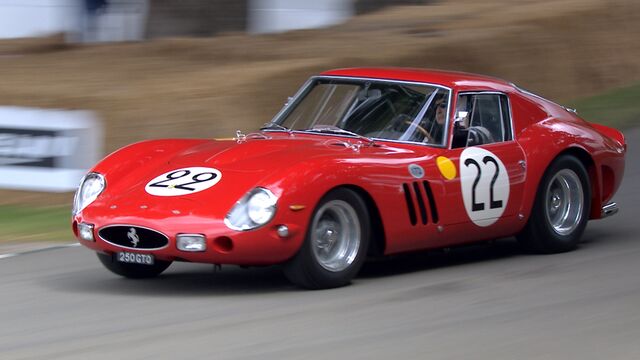 Nick Mason made his first fortune playing drums for Pink Floyd.
His second came from racing old cars. Specifically, old Ferraris that today are among the most expensive cars on the planet.
This weekend he took the star of his collection—a 1962 Ferrari GTO—flat out up the 1.16 mile track at the Goodwood Festival of Speed, about 60 miles south of London in the rolling South Downs National Park. The annual event has grown from a small, hillclimb race  to a full-on weekend of supercars from around the world.
"I never wanted to be a car collector, I wanted to go motor racing," Mason said. "What happened was that, thanks to the success of the records, I ended up being able to keep everything I ever raced."
He bought the 250 Ferrari some four decades ago. A similar car sold for a record $38.1 million in 2014. 
"Everyone thought I was completely insane, including myself I think," Mason said. "But now they think I am the sort of Warren Buffett of motoring."
Before it's here, it's on the Bloomberg Terminal.
LEARN MORE