business
Fox Sports Executive Horowitz Said Ousted for Sex Harassment
By and
Firing suggests troubles at company extend beyond news unit

Company declines to detail claims that led to action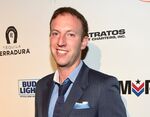 Jamie Horowitz, president of national networks for Fox Sports, was fired over allegations of sexual harassment, according to a person with knowledge of the matter, showing that 21st Century Fox Inc. continues to wrestle with the scandal that originated at Fox News.
The company confirmed the departure in an email Monday, along with a memo from Eric Shanks, president of Fox Sports, that said Horowitz had committed an unspecified breach.
"Everyone at FOX Sports, no matter what role we play, or what business, function or show we contribute to -- should act with respect and adhere to professional conduct at all times," Shanks said in the memo. "These values are non-negotiable."
The media giant is battling sexual harassment and racial bias claims leveled against the company and its former head of Fox News, the late Roger Ailes, along with former anchor Bill O'Reilly. The allegations of unacceptable executive behavior at Fox Sports come at a sensitive time for 21st Century Fox, which is trying to gain regulatory approval of its $15.2 billion takeover of the U.K.'s Sky Plc.
Patricia Glaser, an attorney hired by Horowitz, said her client had done nothing inappropriate, was never notified by Fox of any claims of improper behavior and intends to vigorously defend himself.
"The way Jamie has been treated by Fox is appalling," Glaser said in a statement. "Jamie was hired by Fox to do a job, a job that until today he has performed in an exemplary fashion."
An attorney for Fox challenged those claims. Daniel Petrocelli of O'Melveny & Myers said, "Mr. Horowitz's termination was fully warranted and his lawyer's accusations are ill-informed and misguided."
British Regulators
The Office of Communications, a U.K. regulator evaluating the Sky transaction, found Fox would be a fit and proper owner of British broadcaster while also criticizing corporate-governance failures at Fox News.
Culture Secretary Karen Bradley is considering asking the Competition and Markets Authority to conduct a deeper investigation into the potential impact Fox ownership of Sky would have on media concentration.
Lisa Bloom, a Los Angeles attorney who represents three women who allege harassment by O'Reilly, said Monday's move suggests the problems in the corporate culture at New York-based Fox go beyond the news division.
"Fox has a very toxic culture for women and minorities," Bloom said. "There are still a number of people in place that were enablers."
Horowitz's firing was handled by Fox Sports, not at the corporate level, and doesn't involve legal claims or settlements, as was the case at Fox News, according to a person with knowledge of the matter.
Until a successor is found for Horowitz, Shanks will assume responsibility over programming, marketing and scheduling for Fox Sports 1 and 2, as well as digital, according to the memo.
ESPN Career
SportsBusiness Journal reported on the ouster earlier Monday.
Horowitz, who had a long career at ESPN and worked briefly at NBC, was trying shape the Fox Sports 1 cable channel into a significant rival to his former employer. Taking a page from the Fox News playbook, he hired ex-ESPN commentators including Skip Bayless and Colin Cowherd to host shows that focused more on their opinions than sports news or game highlights.
Last week, Bloomberg reported that Fox Sports was eliminating 20 writers and editors in its online arm to increase video production.
Shares of Fox rose 0.6 percent to $28.52 at the close in New York. The shares are up 1.y percent this year.
— With assistance by Anousha Sakoui
(
Updates with Fox counsel in seventh paragraph.
)
Before it's here, it's on the Bloomberg Terminal.
LEARN MORE