business
Former Barclays Executives to Plead Not Guilty in Fraud Case
By
Former CEO Varley, three others appear at London court hearing

Men charged with bank over 2008 crisis fundraising with Qatar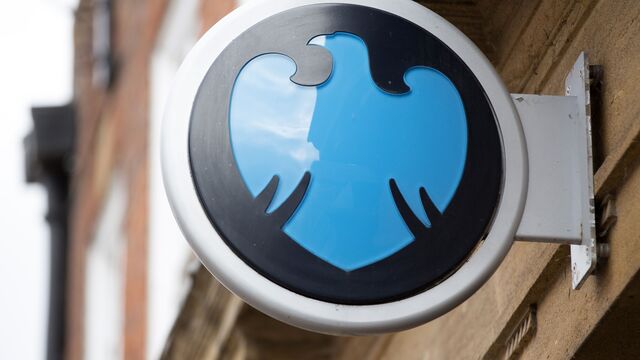 Four former Barclays Plc executives, including the bank's ex-chief executive officer, told a London court that they will plead not guilty to charges that they conspired to commit fraud over a 2008 fundraising with Qatar.
Former CEO John Varley, Roger Jenkins, Thomas Kalaris and Richard Boath informed the court of their intentions Monday at their first hearing in London before a packed room of journalists and lawyers. The case was transferred to a higher court for the next hearing July 17.

The men are the most senior U.K. banking executives to face criminal charges since the financial crisis, which sent banks scrambling to raise funds to cover billions in losses. The Serious Fraud Office case relates to 322 million pounds ($417 million) in fees Barclays paid the Qatar Investment Authority and a $3 billion loan facility it made available to the nation as part of side deals to the 12 billion-pound fundraising from the Qataris and others.
There is a "very significant amount of contemporaneous documentary evidence with which the allegations are made," prosecution lawyer Edward Brown said when asked by the judge to give a summary of the case.
Bail Amounts
Jenkins, the bank's former chairman of investment banking for the Middle East, and Kalaris, Barclays' ex-wealth chief, were granted bail of 500,000 pounds. Varley and Boath, the former European head of the bank's financial institutions group, were released without posting a financial security.
The bail was set higher for Jenkins and Kalaris, both 61, because both men have ties to the U.S. Jenkins lives in Malibu, California, while Kalaris is American and has property in New Jersey and New York.
The hearing was the first time the men had been seen in public together since they were charged last month. Barclays, Varley, and Jenkins each face two counts of conspiracy to commit fraud by false representation and one count of unlawful financial assistance between May and November 2008 in relation to the British lender's June and October fundraisings. Boath and Kalaris each face one fraud count between May and August over the June capital raising, according to the court listing.
The men all wore suits and sat apart in the glass-fronted section reserved for defendants at the front of the court, speaking only to confirm their names, ages and addresses. A protester wearing signs that said "Barclays Investment Victims Club" and "Mind The Bank" -- a play on the London subway message "mind the gap" -- stood outside the court holding a glass of champagne during the hearing.
(
Updates with details from court room in second paragraph.
)
Before it's here, it's on the Bloomberg Terminal.
LEARN MORE