Carney Says Financial-Crisis Win in Sight If G-20 Stays Firm
By and
FSB chief lauds regulators' accomplishments during last decade

Deal on completing Basel III is needed for level playing field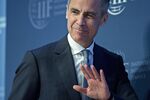 Ten years on from the start of the financial crisis, Mark Carney came close to declaring victory in the long campaign to repair the "fault lines" that caused the global meltdown.
Carney, head of the Financial Stability Board, reeled off regulators' accomplishments, including better-capitalized banks, reduced risk of big public bailouts, a thorough reform of the derivatives markets and a decline in the most dangerous activities of so-called shadow banking. One of the biggest threats to all these achievements, he said on Monday, is "reform fatigue."
He warned the leaders of Group of 20 countries, who convene in Hamburg on Friday, that if their commitment to implementing global standards slips, this could "erode the willingness of G-20 members to rely on each other's systems and institutions and, in the process, fragment pools of funding and liquidity, create inefficiencies and frictions, reduce competition and diminish cross-border capital and investment flows."
Carney, whose term as head of the FSB ends later this year, devoted his annual report to laying out the successes of the global response to the crisis and to a call for the remaining work to be completed. Outstanding tasks including reaching a deal on finishing the Basel III capital framework and addressing possible risks posed by the growing asset-management industry.
With talks in the Basel Committee on Banking Supervision caught in a deadlock between European banking powers and the U.S., Carney called on G-20 leaders to "insist on the timely completion" of negotiations to "lock in the benefits of a resilient international banking system, equipped with the regulatory certainty to lend and invest, supported by a level playing field of consistent international standards."
'More Time'
"I think a deal is possible," Carney told reporters in London. "I think it's going to take a bit more time over the course of this year, but all the parties should be fully engaged in this process and looking to finish this off. It is down to a relatively limited number of issues."
An agreement in the Basel Committee is needed to level the global playing field and boost confidence in the quality of banks' capital, Carney said. "If there weren't to be an agreement, just in terms of symbolic importance and issues around momentum, I'd be concerned about that," he said.
The FSB also said that after it completes work to implement recommendations for tackling structural vulnerabilities in the asset-management industry, it could resume efforts to identify firms that could pose a "systemic risk from distress or disorderly failure."
"The FSB has rightly focused on asset management activities," Carney said. "The question becomes in the fullness of time, OK, is there residual risk that's left after having addressed these asset management activities properly? I think the expectation is the answer will be 'No.' And there is tremendous work done in implementing those actual recommendations."
Regulators and the asset-management industry clashed repeatedly in the past few years, with firms such as BlackRock Inc. and Fidelity Investments arguing that authorities misunderstood the nature of the asset-management business and inappropriately compared them to to banks. Banks designated as systemically important face higher capital and other requirements to help them withstand losses in a potential downturn.
Watch Next: What to Expect From This Week's G-20 Summit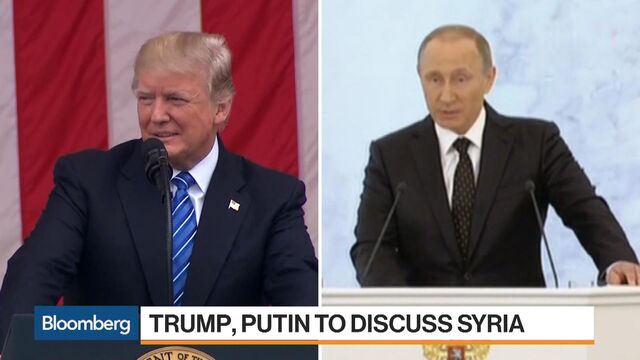 — With assistance by John Glover, and Alexander Weber
Before it's here, it's on the Bloomberg Terminal.
LEARN MORE