Airbus CEO Takes Control of Sales as Bregier Focuses on Ramp-Up
By
Commercial aircraft president to retain control of production

Changes to departments detailed in Enders letter to employees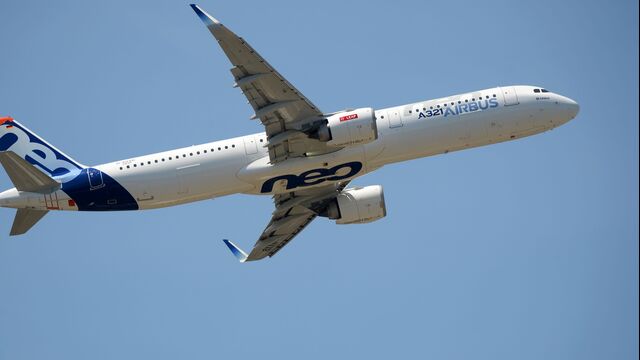 Airbus SE Chief Executive Officer Tom Enders will take control of sales and marketing for the company's planemaking division in a move that dilutes the role of chief operating officer and commercial-aircraft president Fabrice Bregier.
The change, detailed in a letter to staff obtained by Bloomberg, comes after Airbus on Saturday implemented a shift to a single corporate structure that folds the civil arm more closely into the group. That should make the company "less bureaucratic for speedier decision-making and execution," Enders wrote.

Bregier will focus on program development and steering Airbus through its biggest-ever ramp-up of jetliner production, Enders said in the note to the group's 134,000 employees on Friday. As COO, Bregier will also have oversight of a wider portfolio that includes helicopters, missiles, satellites and defense electronics, and will lead a group-wide digitalization initiative known as Quantum.
"However, due to the heavy operational challenges in our largest revenue-driving business, and to slightly rebalance our internal burden-sharing, I will lead sales and marketing," Enders said.
Airbus has undergone a series of managerial and structural changes as the aircraft industry enters a period of slower sales and ramps up to deliver a record backlog of commercial aircraft. A handbook that dictates a "single Airbus code" will be finalized this summer and distributed in September. It will detail changes to the existing governance structure and the planemaker's corporate culture.
Part of the motivation for the changes is a new emphasis on the application of big data and new digital technologies that Enders has stressed will be key to the company's future growth.
"Our emphasis on innovation is now stronger and more ambitious than ever," Enders said in the note. "Teams are focused on leveraging the new technologies that will reshape the future of aerospace just as surely as the jet engine once did."
Reuters reported about Enders' plans to oversee plane sales on Friday.
Before it's here, it's on the Bloomberg Terminal.
LEARN MORE