U.K. Extends Northern Ireland Talks Deadline in Search for Deal
By
Cut-off for Sinn Fein and DUP to agree terms is now Monday

Power-sharing assembly collapsed in January amid acrimony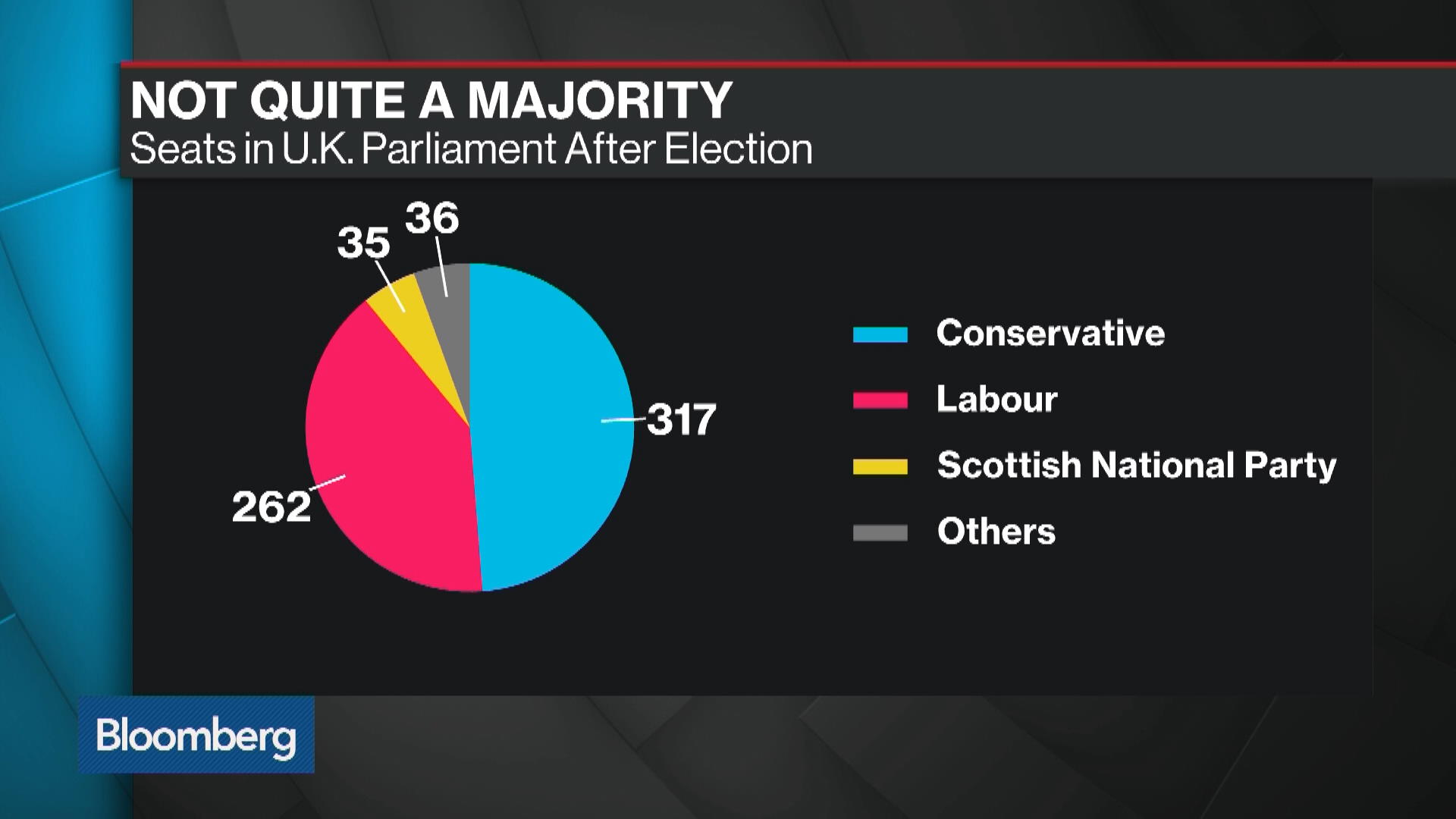 The U.K. government extended the deadline for Northern Ireland's main political parties to agree on terms to restore the region's power-sharing legislature, as they worked to avoid the imposition of direct rule from London.
The deadline for talks was put back to Monday from the original cut-off of 4 p.m. London time on Thursday, Prime Minister Theresa May's spokesman announced. James Brokenshire, the U.K. minister responsible for Northern Ireland, is due to make a statement on the matter to the House of Commons in London on Monday.
The decision follows months of talks between the two largest parties -- the Democratic Unionists, who want the province to remain part of the U.K., and Sinn Fein, which wants a united Ireland -- to agree on conditions to resume operation of the semi-autonomous assembly and administration in Belfast. Negotiations are likely to continue through the weekend.
"Much progress has been made but a number of outstanding issues remain," Brokenshire said in a statement before the deadline was extended.
The move comes days after the DUP agreed to prop up U.K. Prime Minister Theresa May's Conservative government, which lacks a majority in Parliament, in exchange for about 1 billion pounds ($1.3 billion) of extra funding for Northern Ireland. Still, the power vacuum in Belfast effectively leaves it without a voice while the U.K. starts negotiations to leave the European Union.
The North voted to remain in the bloc and its agriculture-based economy makes it especially vulnerable to higher trade tariffs that may follow if Britain leaves the EU's single market and customs union as May intends. The largely Protestant DUP campaigned to leave the EU while the mostly Roman Catholic Sinn Fein wanted to remain.
'Cash for Ash'
The Northern Ireland assembly collapsed in January amid a dispute over a renewable-energy initiative in what has become known locally as the "cash for ash" scandal. Sinn Fein's Deputy First Minister Martin McGuinness resigned after First Minister Arlene Foster, from the DUP, refused to step aside pending an investigation into how the cost of the initiative spiraled out of control.
McGuinness died in March and was replaced as Sinn Fein leader in the province by Michelle O'Neill. The first minister and deputy first minister effectively jointly lead the Northern Ireland government and neither position can exist without the other.
The U.K. has imposed direct rule over the region four times since the power-sharing assembly was set up in 1998 as part of a peace agreement that ended decades of sectarian violence in the region.
Before it's here, it's on the Bloomberg Terminal.
LEARN MORE