House Votes to End Some Federal Funds for 'Sanctuary' Cities
By
Trump-backed legislation would bolster immigration enforcement

Second bill would boost penalty for illegally reentering U.S.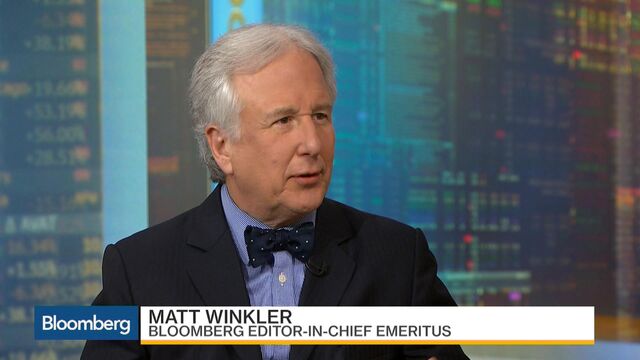 The U.S. House voted to cut off some federal funding for state and local governments that have "sanctuary" policies preventing their personnel from cooperating with federal immigration officers.
Passed 228-195, the measure is one of two bills the House sent to the Senate Thursday that are designed to bolster enforcement of immigration laws and advance a key component of President Donald Trump's agenda.
Trump said in a statement that the bills would "save and protect American lives." He called on the Senate to pass them quickly.
The other bill, passed on a 257-167 vote, would increase criminal penalties for people who attempt to reenter the U.S. after being repeatedly deported or convicted of certain felonies. That measure is named "Kate's Law" for Kathryn Steinle, who was shot to death in San Francisco in 2015 by an undocumented immigrant who had previously been deported multiple times.
"He should not have been here and she should not have died," House Speaker Paul Ryan of Wisconsin said at his weekly news conference Thursday. "By flagrantly disregarding the rule of law, sanctuary cities are putting lives at risk, and we cannot tolerate that."
Ryan was accompanied by Homeland Security Secretary John Kelly, who said that when cities don't enforce immigration detention, Immigration and Customs Enforcement agents must take their search for criminals out of jails and "and into neighborhoods, businesses and other public places."
The proposal on sanctuary cities, H.R. 3003, would make state or local governments ineligible for some federal aid if they have policies that hinder their cooperation with federal immigration officers or in enforcing federal immigration laws. Jurisdictions that violate the policy would lose access to federal grants for law enforcement, terrorism, national security, immigration or incarcerating undocumented immigrants.
'Stop Protecting Criminals'
"Americans demand that these 'sanctuary cities' stop protecting criminals and start protecting law-abiding residents from danger," Attorney General Jeff Sessions said in a statement Wednesday. The two bills would end "abusive attempts to undermine federal law," he said. The administration said the president would sign the bills if they reached his desk.
The House votes were a nod to Trump's promise to curb illegal immigration. While campaigning for president, he repeatedly spoke about crimes committed by undocumented immigrants and promised to end what he called lax enforcement of immigration laws.
Late Thursday, the Trump administration will begin enforcing new restrictions on travel to the U.S. from six mostly Muslim countries. The U.S. Supreme Court on Monday allowed part of Trump's executive order to take effect, and the justices will hear arguments on the ban in their next term starting in October.
The sanctuary bill also would expand the Department of Homeland Security's authority to detain immigrants during a removal proceeding.
Executive Order Blocked
On Jan. 25, Trump signed an executive order aimed at cutting off federal grants to sanctuary jurisdictions. The order was mostly blocked by a federal judge in April after it was challenged by San Francisco and Santa Clara County, California. Several other major cities have enacted sanctuary policies, including New York, Los Angeles and Chicago.
Democrats argue that sanctuary policies create trust between law enforcement and the communities they protect, making people safer. The bill would block critical law enforcement funds and promote negative stereotypes about immigrants, opponents contend.
"I fear that some are highlighting tragedies in order to promote mass deportation and mass criminalization," Representative Zoe Lofgren, a California Democrat, said during a Rules Committee meeting on the bills Tuesday.
Both bills are sponsored by House Judiciary Chairman Bob Goodlatte, a Virginia Republican. Similar measures have been blocked by Senate Democrats in previous years.
The "Kate's Law" measure, H.R. 3004, would create higher maximum sentences for individuals who attempt to re-enter the U.S. after being convicted of certain crimes or after being deported at least three times. The maximum sentences would range up to 25 years in prison, depending on the seriousness of the crime for which the person was convicted.
— With assistance by Anna Edgerton
Before it's here, it's on the Bloomberg Terminal.
LEARN MORE