This Man Could Lead Mexico's Central Bank, or Maybe the Nation
By and
Meade considered as a replacement for Carstens at Banxico

Also seen as potential presidential candidate in 2018 election
Finance Minister Jose Antonio Meade is a rare commodity for the upper echelons of Mexico's government -- a man with a reputation for honesty. That has led some to tout him as the scandal-plagued ruling party's best option for the 2018 presidential race. If that is a step too far, others say he should fill the upcoming opening as the head of the central bank.

Not one for grandstanding, Meade's response was low key when asked last week if he wanted to run in the election next July.
"I've been minister of finance twice, I've had the blessing and opportunity to participate in other ministries as well," he said in a Bloomberg News interview. "But I think that it's early -- it's early in the process. In politics, a year is a very, very long time."
To receive backing from the ruling Institutional Revolutionary Party for a presidential bid would be an achievement even for Meade, who isn't a member of the party and has never been elected to national office. Yet the PRI has few options after a series of corruption scandals cost it control of a record number of states over the past two years. At least five PRI governors have gone into hiding or fled the country in order to escape corruption charges.
By contrast, Meade's public persona is that of a hard-working technocrat, devout Catholic and family man. He is known for living in an unpretentious home, eschewing the mansions of some of his colleagues in other ministries, and for going to work at the National Palace in a Toyota Prius rather than the SUV's or luxury vehicles often preferred by Mexico's elite.
President Enrique Pena Nieto's office declined to comment on the 2018 presidential nomination and central bank opening.
Tainted Government


"Meade is the best option for the PRI," said Alejandro Schtulmann, president of Mexico City-based political-risk advisory firm Empra. "He's removed from the inner circle of Pena Nieto, who's been criticized. He's been around forever, but he's an outsider to the party."
Meade, a 48-year-old economist with a doctorate from Yale University, is currently in his second turn as finance minister. He has served in four cabinet posts for presidents from rival parties.
Helping boost the PRI's reputation won't be easy after a series of scandals in the past few years. In Veracruz, a key electoral battleground, the PRI's Javier Duarte and his administration have been accused of working with organized crime, laundering money and giving children placebos in place of cancer medication. Duarte, who was detained by the police in April, has denied any wrongdoing.
Some of Pena Nieto's closest allies, and potential successors, have also been hit by allegations of a conflict of interest, as is the case for Foreign Minister Luis Videgaray, or have faced criticism for surging violence, such as Interior Minister Miguel Angel Osorio Chong. A 2015 probe by the country's public comptroller cleared Videgaray of any wrongdoing in his purchase of a home from a government contractor.
Central Bank
Some think Meade would make a better fit as central bank governor, taking over from Agustin Carstens when he leaves in November to lead the Bank for International Settlements.
In the interview last week, Meade said the central bank would be able to cut borrowing costs as early as the end of this year -- a stance that surely would endear him to a government looking to boost the economy ahead of the election.
"Meade would be the most logical choice if you want to build a list of possible candidates for the central bank," said Jonathan Heath, an economist at the Mexican Institute of Financial Executives. "The reason why he's also on the list for the presidency is because there are no other ideal candidates within the PRI."
The finance minister's lack of official affiliation with the PRI, and his work as a minister under the rival National Action Party, won't win him friends within the PRI leadership. Party president Enrique Ochoa said recently that the presidential candidate would be from the party, though he added that he was open to creating a coalition with other parties. In that case, PRI affiliation may be less important.
Yet Meade's greatest liability may be the decision to hike gasoline prices as much as 20 percent as of January to help stabilize rising public debt. While the decision to remove price controls in the gasoline market was taken before he became minister, he was the man who implemented the increase -- and took the flack. The "gasolinazo," as it became known, led to national protests, looting and a rise in fuel theft.
As the economy recovers, many may be willing to forgive Meade, said Ernesto Revilla, an economist at Citibanamex who worked at the ministry's tax policy unit during Meade's first turn as minister from 2011 to 2012.
"Many of the factors considered difficult for him to run for president have faded and now the economy is doing well," Revilla said of Meade. "He has the experience of having served many years in the ministry -- and of honesty."
Watch Next: Carstens Says Mexico Rate Pause May Last Through Fed Hike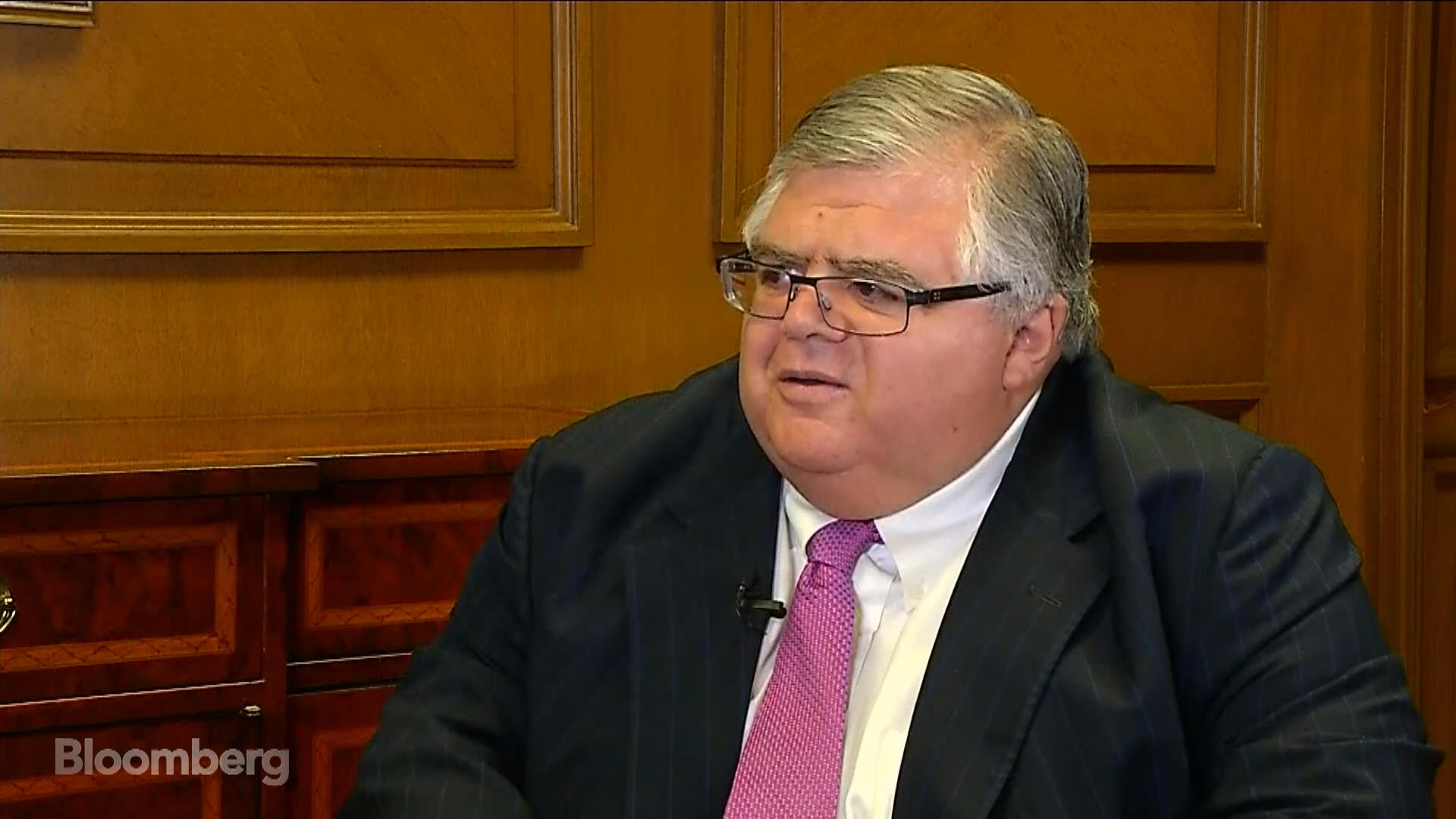 — With assistance by Matthew A. Winkler
Before it's here, it's on the Bloomberg Terminal.
LEARN MORE