Pataki Says Trump Should Consider Replacing Puerto Rico Board
By and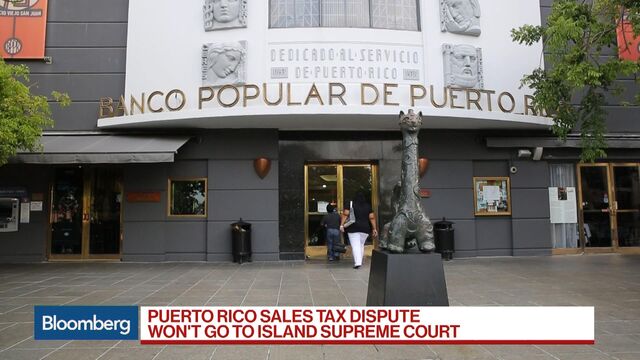 Former New York Governor George Pataki, who is advising a group of Puerto Rico bondholders, said President Donald Trump should consider replacing the members of the island's federal oversight board for failing to reach debt-cutting agreements with investors.
In an interview with Bloomberg Television, Pataki criticized the "Washington, Obama-appointed" control board, which he said has only served as an impediment to striking consensual deals with creditors, including the general-obligation bondholders he works with. His comments followed the board's decision Tuesday to veto the long-standing agreement the electric utility reached with creditors, which the board said could have jeopardized the economic recovery by failing to sufficiently protect customers from rising electricity rates.
"The control board now has killed one deal that was done, another deal that was very close, and has just thrown Puerto Rico into bankruptcy. The lawyers get rich, the bondholders don't get paid," Governor Pataki said. "Trump should look at that control board and consider removing its members."
The board was created by a bipartisan emergency law enacted last year that allowed Puerto Rico to restructure its $74 billion debt. Then President Barack Obama picked four Republicans to sit on the panel and three Democrats, after reviewing a list of candidates provided by both parties.
Jose Luis Cedeno, a spokesman for the board, declined to comment for this story.
Before it's here, it's on the Bloomberg Terminal.
LEARN MORE