politics
May Signals U.K. Public-Sector Pay May Rise Ahead of Key Vote
By
Labour amendment seeks pay increase for police, firefighters

Commons vote will test strength of Conservative-DUP alliance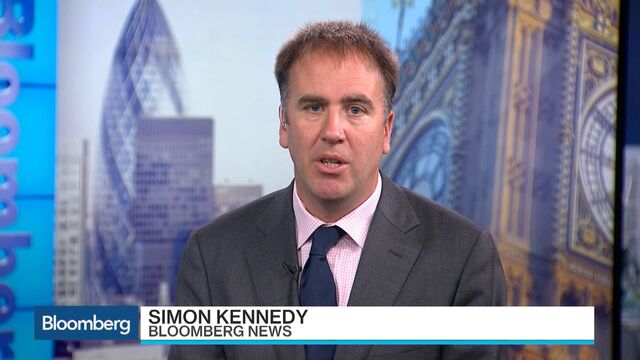 U.K. Prime Minister Theresa May signaled she's ready to reconsider her austerity policy as she faces the first test of her new minority government's power in a key vote on calls to reverse public-sector spending cuts. 
May understands voters are weary after years of restraint on government expenditure and will consider recommendations from independent pay review bodies on wages, a spokesman for the premier's office told reporters in London on Wednesday.
The intervention came as Labour leader Jeremy Corbyn put forward a motion in Parliament demanding an end to years of cuts to public services and caps on pay increases for police and firefighters.
Recent terrorist attacks and the inferno at a London high-rise apartment building that's believed to have killed 79 show "you can't have safety and security on the cheap," Corbyn said in a statement. "It is plain to see that seven years of cuts to our emergency services has made us less safe. It's time to make a change."
Labour will put the motion to a vote during a debate on May's program for government, outlined last week by Queen Elizabeth II in her traditional speech opening the new session of the U.K. Parliament. The vote, due Wednesday evening in London, will be the first such test for May since she lost her majority in the House of Commons in the general election on June 8.
It comes just two days after her government signed a deal with Northern Ireland's Democratic Unionist Party to support the Conservatives in key votes and keep the party in power. Although unlikely, a defeat at this stage would spell disaster for May and would lead to renewed calls for her to resign, and potentially fresh elections.
Having fought an election focused on Brexit, some of May's Tory colleagues believe Corbyn's unexpected success in the election was due to growing public opposition to austerity. The British Social Attitudes Survey, published Wednesday, showed the highest proportion of people in more than a decade saying they wanted to see higher taxes to pay for higher spending on health, education and welfare.
May's Conservative Party said in a statement that it had protected police budgets, while the number of fires had fallen by half in the past 10 years. "But the truth is you can't fund your emergency services without a growing, healthy economy which only Conservatives in government will deliver," the Tories said. 
— With assistance by Robert Hutton
Before it's here, it's on the Bloomberg Terminal.
LEARN MORE