markets
Euro Confidence Sees Funds Bet on Rally Versus `Wobbly' U.K.
By
Euro-sterling can climb to 95 pence, says BlueBay's Dowding

Brexit not 'canary in the coal mine' for Europe: de Longis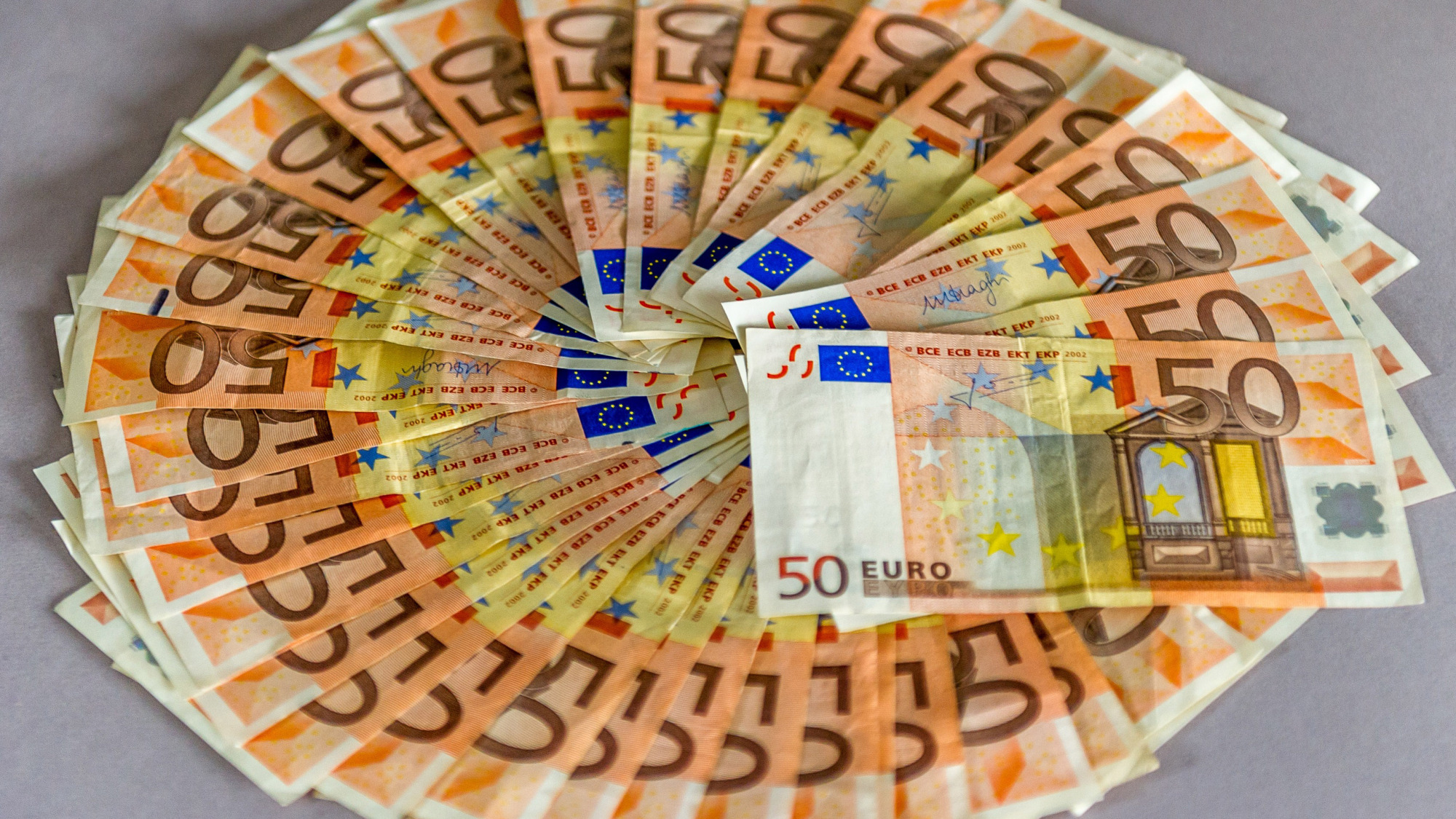 The euro's rally since touching a four-month low versus the pound in April may be sustainable given Europe's improving economic outlook, which contrasts with Britain's underwhelming data and its less-than-stable political situation, according to fund managers who help oversee almost $300 billion.
The shared currency has appreciated almost 6 percent against sterling since U.K. Prime Minister Theresa May called a snap election in April. The inconclusive vote on June 8 unexpectedly weakened her standing, just as Britain started negotiating its exit from the European Union. A month earlier, France's presidential race resulted in a resounding victory for a pro-EU candidate Emmanuel Macron.
That prompted Alessio de Longis, a money manager at OppenheimerFunds Inc., to raise his underweight position on the euro to neutral. The euro could climb to the 92 pence level against the pound, at which point one should likely "reconsider" the bullish outlook, he said. Mark Dowding, a London-based money manager at BlueBay Asset Management, sees the pound weakening toward 95 pence per euro, a level last seen in 2009.

"When you look at history it would suggest that if you had a bullish view the next stop is crossing 90" in euro-sterling, according to OppenheimerFunds' de Longis, who has been underweight the British currency for at least the past 18 months. The main concern for Europe was if last June's Brexit vote was "a canary in the coal mine" that would bolster anti-establishment political parties on the continent, New York-based de Longis said.
But with French and Dutch elections swinging away from the populist trend, there is "less political risk and a European growth upswing we haven't had in almost in a decade," he said.
De Longis said he is overweight the Polish zloty and the Czech koruna, "which are very linked to the euro" and yield more than the single currency. OppenheimerFunds oversees more than $230 billion in assets.
Options markets are also signaling further upside in the euro. The premium on one-year contracts to buy the shared currency versus the pound over those to sell was almost 1 percentage point on June 22. That was the biggest premium based on end-of-day prices since November, risk-reversal data showed.
'Shambolic Moment'
"Europe is in a very strong place and the U.K. right now feels like it's in a bit of a shambolic moment in its history," said BlueBay's Dowding. We "continue to retain this bearish view we have had on the pound for a while."
The pound was at 87.84 pence per euro as of 4:07 p.m. London time, having touched 88.80 pence earlier, the weakest level since Nov. 9.
"That's how we are positioned here and now today and it's a position we continue to maintain," said Dowding, whose company manages about $53 billion. If there were further weakness on politics "that could end up presenting a buying opportunity, but the situation is really quite muddled and fluid."
He forecasts that the yield spread between 10-year U.K. government bonds and German bunds will go "massively wider" with bund yields remaining close to where they are, while gilt yields could jump to 2 percent in 12 months and "frankly we don't think they will be stopping there." Dowding said that BlueBay expresses its long-bund, short-gilt position via futures contracts.
Germany's 10-year bunds yielded 0.37 percent Wednesday, with comparable gilts yielding 1.15 percent, leaving the spread at about 78 basis points.
For details on the gilt outlook from BlueBay's Dowding, click here
Confidence in the euro region is a lot more enduring. European Central Bank President Mario Draghi suggested Tuesday there may be a gradual unwinding of stimulus policy. Meanwhile, the U.K. is involved in complicated Brexit negotiations, unclear politics and an increasingly divided Bank of England.
"It feels like the government is a shambles, the BOE is a shambles, it feels like Brexit is a shambles," BlueBay's Dowding said. "You've really sort of moved to a situation today where you see a strong and stable euro zone against the weak and wobbly U.K. It's funny to think that 12 months ago the shoes were completely on the other foot. The roles have been completely reversed."
(
Updates headline and with latest prices.
)
Before it's here, it's on the Bloomberg Terminal.
LEARN MORE