China Releases Labor Activists Probing Ivanka Trump-Linked Plant
Bloomberg News
Three men released on bail after month-long detention

Move comes as China named in U.S. human trafficking report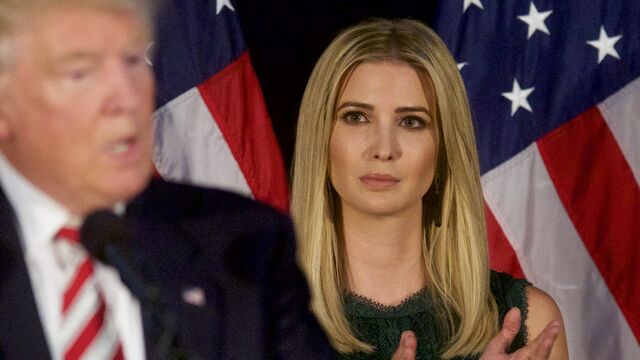 Three labor activists detained in China for investigating alleged violations at a factory that manufactured Ivanka Trump-branded shoes were released on bail Wednesday.
New York-based China Labor Watch said Chinese nationals Hua Haifeng, Su Heng and Li Zhao were released Wednesday from police custody. They had been detained for about a month for allegedly using bugging and eavesdropping devices while collecting information about a plant owned by shoemaker Huajian Group in the southeast province of Jiangxi.
The highly-publicized case covered by international media has brought the business founded by the daughter of U.S. President Donald Trump into focus. The U.S. State Department called for the activists to be freed earlier this month, which China rebuffed, saying the case was an "internal matter."
For the activists, being released on bail means that authorities retain the ability to prosecute them in court later if they feel it's warranted, said Shanghai-based lawyer Ai Yangyang of Minton law firm.
"To be released on bail to await trial is a clause used in cases where the crimes are not serious and the suspects not dangerous," said Ai, speaking generally of such cases. "There is no clear pattern on whether they will still be charged and go to trial, or not. It's on a case-by-case basis."
Labor Conditions
China Labor Watch, which alleged Huajian had forced some employees to work 18 hours for the equivalent of about a dollar an hour, had hoped Trump, a special advisor to the U.S. president, could help improve working conditions at Chinese suppliers by speaking out on the case. Li sent two letters to the White House, one of which urged Trump to use her influence to gain the release of the three men. Li said he has not received any response to those letters.
Abigail Klem, the president of the Ivanka Trump brand, said earlier this month that its products have not been produced at the factory in question since March, and that licensees are "required to operate within strict social compliance regulations."
Marc Fisher Footwear, which makes Ivanka Trump shoes under license at the Chinese factory that was investigated by the labor rights group, has said it was looking into the allegations.
Huajian, which manufacturers shoes for a wide range of international brands, has denied allegations of excessive hours and underpayment in its factories. Huajian had said the rights group has "undertaken illegal actions in China to gain twisted information, in order to profit."
Li has said his group does not seek to profit from any of its probes, including the Ivanka Trump-related investigations.
— With assistance by Rachel Chang, and Daniela Wei
Before it's here, it's on the Bloomberg Terminal.
LEARN MORE