A Short Guide to the ECB's High-Powered Central Bank Panel
By
Draghi, Carney, Kuroda and Poloz to hold public discussion

Governors are at very different places on normalization path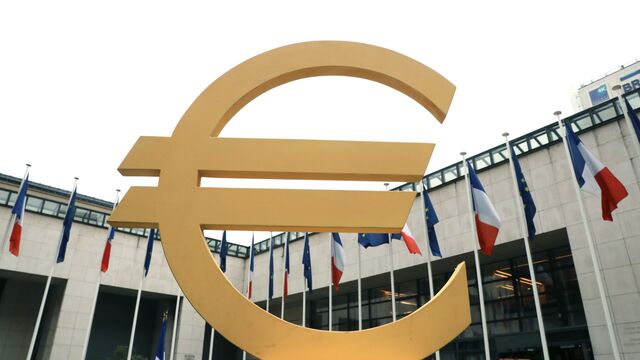 When central-bank governors for almost a quarter of the world's economy join each other in Portugal on Wednesday, they can share tales of just how complex their jobs have become.
The European Central Bank's annual forum in Sintra will close with a policy panel featuring the heads of the ECB, Bank of England, Bank of Japan and Bank of Canada. The session, moderated by Bank of Israel Governor Karnit Flug -- a rare female face in central banking -- should highlight how the institutions are still struggling to return to policy normality almost a decade after the global financial crisis.
Set a reminder to watch a live stream of the panel at 2.30 p.m. London time
ECB President Mario Draghi set the tone for the euro area in his keynote speech on Tuesday, when he noted that the resilience of the region's four-year-old recovery allows room for a reduction in stimulus, but only as long as it doesn't actually tighten financial conditions.
"As the economy continues to recover, a constant policy stance will become more accommodative, and the central bank can accompany the recovery by adjusting the parameters of its policy instruments -- not in order to tighten the policy stance, but to keep it broadly unchanged."
Draghi sent the euro soaring and bonds tumbling with those words and a suggestion that the factors damping inflation, such as oil costs, are only temporary. That reaction puzzled Vice President Vitor Constancio, who said the speech was totally in line with the ECB's policy of persistence in stimulus until consumer-price growth is back to its goal.
BOE Governor Mark Carney has a somewhat different challenge. Even though the British economy is slowing under the weight of uncertainty around the nation's looming departure from the European Union, inflation is headed for 3 percent because of a slump in the pound. Three of the BOE's eight-member Monetary Policy Committee wanted to raise interest rates this month. Carney disagreed, and made that point clear on June 20.
"From my perspective, given the mixed signals on consumer spending and business investment, and given the still-subdued inflation pressures, in particular anemic wage growth, now is not yet the time to begin that adjustment."
Carney may have won a break on Tuesday when the BOE's Financial Policy Committee said banks will be asked to increase the capital they hold to tackle risks from surging consumer credit and the uncertain outcome of Brexit talks. That might ease any pressure for a rate hike at the next policy decision on Aug. 3.
Over at Canada's central bank, rates haven't increased since 2010 -- when, ironically, Carney was governor. As his successor, Stephen Poloz has only pulled the rate lever twice, including a surprise cut in January 2015 as insurance against damage from oil prices that were collapsing at the time.
With inflation slowing this year, there seemed to be no rush to raise borrowing costs. Then Poloz spoke on June 13, prompting investors and economists to recalibrate their forecasts to fully price in a move for 2017.
"The interest-rate cuts that we put in place in 2015 have largely done their work. That's very reassuring, we are encouraged by the data and so people need to be thinking about what their finances would look like were interest rates to be a little higher."
The BOJ, meanwhile, has gone in a whole new direction under Governor Haruhiko Kuroda. After pioneering quantitative easing, it is now experimenting with yield-curve control.
Kuroda epitomized central-bank activism in his early days in the job, declaring he'd have inflation where it should be before too long as the BOJ doubled down on massive bond buying in 2013. Now, as the clock ticks down on his five-year term and the balance sheet continues to swell, he's not even halfway to his target of 2 percent. His remarks on June 16 suggested there's no sign that he'll drop his unconventional policies any time soon.
"Achieving and maintaining stable prices and avoiding a return to deflation are far more important than the problems of the prolonged period of easing."
A key missing representation at the ECB's policy panel is of course the U.S. Federal Reserve, central bank for the world's biggest economy and therefore a factor that few monetary-policy makers can ignore. The Fed has made more progress than its peers: it's raised interest rates twice this year, penciled in another hike, and is talking about reducing the balance sheet.
Fed Chair Janet Yellen spoke in London on Tuesday, where she caused some consternation among investors by referring to asset valuations as "somewhat rich." Still, she reiterated her plan to raise rates "very gradually" -- and in a vaguely heartwarming comment said that while it would be "going too far" to say there will never be another financial crisis, she hopes it won't be in our lifetimes.
— With assistance by Piotr Skolimowski, and Joao Lima
Before it's here, it's on the Bloomberg Terminal.
LEARN MORE