Third Point's Nestle Bet Adds to Stakes From Tech to Retail
By and
Activist hedge fund's previous investments include Yahoo, Sony

Yahoo's stock price has soared since Dan Loeb's intervention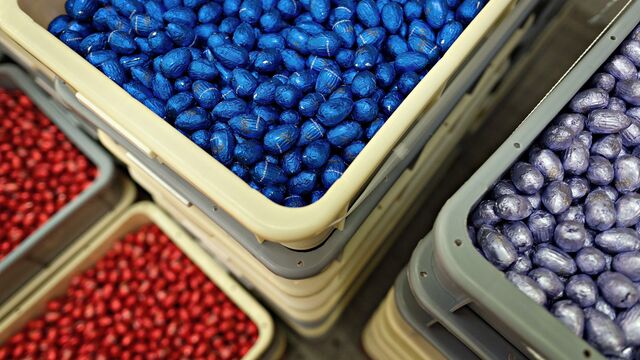 Nestle SA shares jumped to a record high after the New York-based hedge fund Third Point LLC disclosed a stake in the company and made suggestions for improvement. Dan Loeb, the founder of Third Point, has built a reputation for confronting boards and seeking strategic changes in his two-decade career as an activist investor.
His track record shows varying levels of success. While Loeb was instrumental in Scott Thompson's resignation as chief executive officer of Yahoo! Inc. and the appointment of Marissa Mayer as Thompson's successor, the hedge fund was unable to convince Japanese electronics maker Sony Corp. to sell part of its entertainment unit. A spokeswoman for Third Point declined to comment.
 
Third Point owns shares in more than 30 companies,  according to data compiled by Bloomberg. Here's a look at some of Third Point's investments and how the companies have fared.

YAHOO
Third Point in September 2011 raised its stake in Yahoo and called for board directors to resign. The hedge fund in May 2012 also showed that new CEO Thompson had misrepresented his academic credentials.
Thompson stepped down later that month, and Loeb was among those named to Yahoo's board.
Shares have risen about 300 percent since Third Point spoke out against Yahoo, which is now known as Altaba Inc.

SONY
Third Point in May 2013 asked Sony to sell as much as 20 percent of its entertainment business in an IPO so the company could focus on electronics.
The hedge fund sold its stake in Sony in October 2014 after failing to convince the company to follow its suggestion; Third Point said it earned 20 percent on its $1.1 billion investment since May 2013.
Shares have jumped about 130 percent since Third Point's letter pushing for change was first disclosed.

SOTHEBY'S
Third Point in August 2013 disclosed a 5.7 percent stake in Sotheby's and increased its holdings in October 2013, calling on the CEO to quit and comparing the company to "an Old Master painting in need of restoration."
Loeb and his two nominees were offered seats on the Sotheby's board as part of a settlement after the company spent more than $20 million disputing the hedge fund's claims in court. Chairman and CEO William Ruprecht stepped down in November 2014, while chief financial officer Patrick McClymont exited in December 2015.
Shares are up 20 percent since Third Point's involvement. The hedge fund still holds about a 12.7 percent stake in the company, according to data compiled by Bloomberg.
DOW CHEMICAL
Loeb announced his position in Dow Chemical Co. in January 2014 and called for a spinoff of its petrochemicals business to improve profitability. In December 2015, the company announced a merger with DuPont & Co. that includes a plan to split the combined firm into three within 18 months of closing. Loeb last month said the chemical maker and DuPont should consider creating six focused companies.
Dow in November 2014 agreed to give two board seats to Third Point nominees. Dow's CEO Andrew Liveris in February 2016 announced he would leave once the merger is complete, after Loeb had reportedly called for his removal.
Shares have advanced about 47 percent since Third Point announced its position in the company.
BAXTER
Third Point in August 2015 built a 10 percent stake in Baxter International Inc. and wanted two board seats to help the hospital supplier select a new CEO, according to a letter at the time.
Baxter appointed Mike Mahoney to its board in October 2015, a nomination that had been encouraged by Third Point.
Shares have risen 52 percent since Third Point's investment was disclosed. The hedge fund cut its stake in the company to 7.5 percent earlier this month.
SEVEN & I
Third Point in October 2015 took a stake in Seven & i Holdings Co. and later criticized the company's succession planning. The hedge fund also said the Japanese grocery and retail group should shrink and restructure its Ito‐Yokado unit and divest some businesses.
Toshifumi Suzuki resigned as chairman and CEO in April 2016 and Seven & i in October unveiled a restructuring plan to divest struggling department stores, as well as set up a real estate division.
Shares have fallen 12 percent since Third Point's investment in Seven & i was first reported.
Before it's here, it's on the Bloomberg Terminal.
LEARN MORE