Takata Bankruptcy Filings Clear the Way for Overhaul: Timeline
Subramaniam Sharma and Ma Jie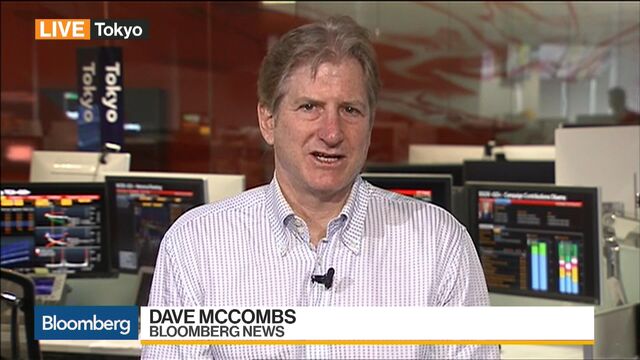 Takata Corp. filed for bankruptcy protection, paving the way for a restructuring of the troubled Japanese air-bag maker as it looks to tide over the biggest safety recall in automotive industry. It agreed to sell its businesses and assets to Chinese-owned Key Safety Systems Inc. for 175 billion yen ($1.6 billion).
Founded in the early 1930s as a textile maker, Takata turned into a supplier of auto safety devices. Below is a timeline of events leading up to the bankruptcy filing:
2003: The company first learned of a ruptured inflator when one was found in a vehicle in Switzerland.
November 2008: Honda recalls about 4,600 Accords and Civics to fix faulty air bags. Takata's air bags use ammonium nitrate as propellant that can be rendered unstable after long-term exposure to heat and humidity, leading their inflators to rupture and spray metal shards at vehicle occupants.
May 2009: Oklahoma teenager Ashley Parham's death is linked to the air bag in her 2001 Honda Accord sedan. Honda and Takata deny fault and settle for an undisclosed sum. In July, Honda recalls 285,000 Accord and Civic model cars in the U.S.
May 2011: Honda expands a recall to include an additional 833,000 vehicles after calling back 437,763 units in February 2010.
April 2013: Honda, Toyota and Nissan together call back 3 million vehicles. Toyota says malfunctioning inflators could cause the airbag to deploy abnormally during a crash.
September 2014: The New York Times reports that air bag flaws that were known for long to Takata and Honda led to the recalls.
October 2014: The U.S. National Highway Traffic Safety Administration, or NHTSA, adds about 3 million vehicles to its tally of cars recalled for Takata air bags, taking the total to 7.8 million.
November 2014: Three U.S. senators call for the Justice Department to open a criminal investigation after the New York Times reports Takata executives ordered the disposal of air-bag inflators and deletion of data after testing the components in 2004. Days later Takata shares fall to lowest in more than five years after the calls for a probe. Honda discloses the death in Malaysia in July of a woman in a 2003 Honda City subcompact, the first tied to Takata air bags outside the U.S.
December 2014: NHTSA says Takata rejected the regulator's demand to expand its regional air-bag recalls to the entire country. The supplier says its Chairman Shigehisa Takada will replace Swiss national Stefan Stocker as president to strengthen management.
February 2015: NHTSA says it will fine Takata $14,000 for each day it fails to cooperate with an investigation into the part defect.
May 2015: NHTSA announces a national recall. Takata agrees to double the number of cars that will be repaired to 34 million.
June 2015: A U.S. Senate report says Takata employees knew of serious safety and quality control issues as early as 2001. Takada makes his first public apology after the annual shareholder meeting in response to the auto-safety crisis.
November 2015: Takata agrees to pay a U.S. civil penalty of up to $200 million and have an independent monitor oversee recalls. Two days later Honda says it will discontinue using Takata inflators in any new models under development and accuses the supplier of manipulating test data. Toyota also says it won't use the device with ammonium nitrate.
December 2015: Japan bans Takata inflators with ammonium nitrate propellant in cars under development, sets time frames for the parts to be phased out from existing models.
May 2016: NHTSA orders Takata to replace as many as 40 million additional air bags. Takata hires Lazard Ltd. to pursue investment in the supplier. Japan orders call back of an additional seven million vehicles, bringing the number of vehicles recalled in the country to about 19.6 million.
September 2016: Documents released by the NHTSA reveal that of 245,000 recalled Takata airbag inflators pulled from cars and tested, 660 ruptured. Takata sells its Irvin Automotive Inc. unit, which makes interior trim and seating material, to Piston Group.
January 2017: Takata agrees to plead guilty and pay $1 billion in the U.S. to settle an investigation. Separately, U.S. prosecutors charge three former Takata executives for their alleged role in hiding the risks since 2000.
February 2017: Takata says an external committee appointed to spearhead its restructuring recommends Key Safety Systems as the leading bidder. A few weeks later a U.S. judge accepts Takata's guilty plea, made as part of a $1 billion settlement deal with the Justice Department.
June 26, 2017: The Tokyo-based supplier says a court in Japan accepted its bankruptcy protection filing, adding Key Systems won't acquire its ammonium nitrate airbag assets. It also files for Chapter 11 bankruptcy in Delaware, listing more than $10 billion in liabilities, according to court filings.
Before it's here, it's on the Bloomberg Terminal.
LEARN MORE