politics
Kushner Adds Scandal Veteran Abbe Lowell to Russia Legal Team
By and
Lowell counseled House Democrats in Clinton impeachment

Former Trump adviser Page says he was interviewed by the FBI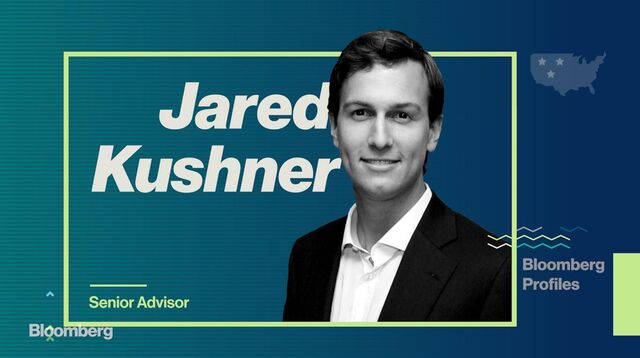 President Donald Trump's son-in-law and senior adviser Jared Kushner has expanded his legal team handling Russia-related investigations to add a prominent Washington veteran of high-profile political investigations.
Abbe Lowell, chief counsel to House Democrats in the fight over Bill Clinton's impeachment and later defense attorney to Republican lobbyist Jack Abramoff in a bribery case that during the 2006 election campaign became synonymous with Washington insider-dealing, joined Kushner's team.
The decision, confirmed in a statement from Kushner's lawyer Jamie Gorelick, comes after one of Gorelick's partners at the WilmerHale law firm, former FBI Director Robert Mueller, was tapped as special counsel to look into Russian meddling in last year's presidential election and any related matters including any ties between the Russians and Trump associates. Lowell will join, not replace, Gorelick.
"When Bob Mueller left WilmerHale to become Special Counsel and three of our colleagues joined him, we asked Mr. Kushner to get independent legal advice on whether to continue with us as his counsel," Gorelick said in a statement. "He engaged Abbe Lowell to advise him and then decided to add Mr. Lowell to the team representing him in the various inquiries into the Russia matter."
Lowell also has represented Senator Bob Menendez, a New Jersey Democrat, in an ongoing bribery and corruption case.
Separately, one-time Trump campaign adviser Carter Page said he was interviewed by the FBI five times in the weeks before Trump fired FBI Director James Comey.
Page, a U.S. energy consultant who had worked in Russia, came under scrutiny for his contacts with Russians in the FBI's investigation. Trump had listed him as a foreign policy adviser early in his run for the presidency but White House spokesman Sean Spicer has said Page had minimal involvement in the campaign.
Page has denied having any improper contacts. He said in a statement Monday that during his "extensive discussions" with FBI agents "they acknowledged that I'm a loyal American veteran but indicated that their 'management' was concerned that I did not believe the conclusions" of a report by U.S. intelligence agencies that Russia tried to interfere with 2016 election.
"Our frank and open conversations gave me confidence that there are still logical, honest individuals at the Bureau who respect civil rights and the Constitution," he said, blaming the "Clinton-Obama-Comey regime" for pushing the story of Russian meddling.
The Washington Post reported in April that Page had been the subject of a foreign intelligence surveillance court order in the summer of 2016. BuzzFeed News reported on April 3 that Page confirmed Russian spies had targeted him for recruitment in 2013, which emerged as part of an FBI criminal complaint against two of the Russians. There was no evidence that Page had done anything wrong.
Before it's here, it's on the Bloomberg Terminal.
LEARN MORE